Join the SXU Community for "We Are SXU Day" on March 27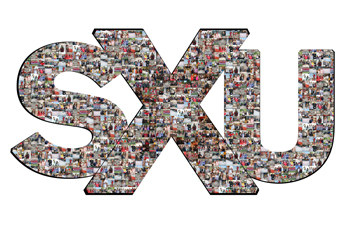 In celebration with the annual tradition of Mission Day, Saint Xavier University's (SXU) first day of giving -- We Are SXU Day -- will be on March 27, 2019. This event is a 24-hour participation-driven effort, celebrating 173 years of providing a quality Mercy education to our deserving and talented students. We Are SXU Day will also serve as an opportunity for past President's Scholarship Celebration attendees and donors to continue to provide support as the day of giving will be held in place of the annual gala.
SXU is encouraging its entire campus community, alumni and friends to participate by making a gift, spreading the word and showing their pride.
You can make an impact too! By giving to the Saint Xavier Fund, your generosity can impact change across the University by providing life-changing scholarships; developing new internship and networking opportunities, as well as organized mission and service trips; and creating new spaces across campus conducive to students' quality education, such as the new Human Performance Lab and STEM Studio.
Every gift you make also contributes to the rising of SXU's rankings for such prominent organizations as U.S. News & World Report. These rankings put the University on the map with prospective students as they look for a high-quality education with leadership and service opportunities that will activate the best in each of them.
Join SXU on We Are SXU Day! Visit www.sxu.edu, keyword: We Are SXU Day, for more information on how you can get involved.
---