SXU Sponsors 101WKQX PIQNIQ Event on June 15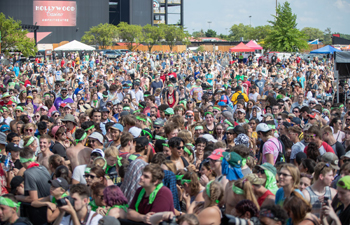 Saint Xavier University (SXU) will once again sponsor the 101WKQX PIQNIQ event on Saturday, June 15 at the Hollywood Casino Amphitheatre, 19100 Ridgeland Ave in Tinley Park. Thousands of fans will make their way out to this event and SXU is helping make the experience one-of-a-kind at the Saint Xavier University Side Stage! Join the fun alongside fellow attendees, including Champ the Cougar!
From SXU's side stage, concert goers will get to experience the bands up close and personal. SXU will be handing out co-branded bandanas and asking the crowd to interact with them using the hashtag, #SXUpiqniq.
For tickets and other information, please visit 101WKQX's website.
---