/
/
/
Guest Speaker Cedric Johnson Hosts Discussion on Policing Crisis and Reform
Guest Speaker Cedric Johnson Hosts Discussion on Policing Crisis and Reform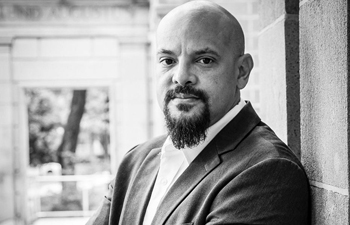 What are the root causes of the current policing crisis? Why have Black Lives Matter protests only produced limited reform? What must be done in terms of solutions? Who is going to do it? These are the questions that will be discussed in a talk that will take stock of the success and limitations of contemporary anti-policing struggles and considers what it might take to roll back the carceral state in the age of President Trump.
Hosted by Cedric Johnson, Ph.D., associate professor of African-American Studies and political science at University of Illinois at Chicago, the discussion will cover all these questions and more in a presentation entitled "The Policing Crisis and the Long Road to Reform: Black Lives Matter and Beyond".
The event -- held on Tuesday, February 19 -- is sponsored by Saint Xavier University's (SXU) Department of Philosophy and Religious Studies and Student Activities as part of SXU's observance of Black History Month. For more information about the presentation or the guest speaker or on other events hosted by SXU Student Activities, contact the Office of Student Affairs at studentlifeFREESXU.
---