SXU Welcomes Students Back for the 2019 Spring Semester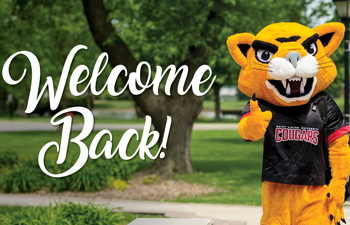 The new year has arrived and Saint Xavier University (SXU) is excited to welcome back its students for another semester of opportunities and excitement. With the 2019 spring semester coming back into full swing, a new season of possibilities has made its way to SXU's campus alongside a number of exciting events for the community to attend over the coming months, ranging from art galleries to athletic competitions to the 2019 Spring Formal. Whether a student, parent, alumni or member of the community, SXU is delighted to offer a wide array of events to enjoy during the spring semester.
On January 22, join Tracy Crump, Ph.D., assistant professor of Criminal Justice and director of African-American Studies, as she facilitates a panel discussion entitled 'His Dream, Their Dream, Our Reality'. Held in honor of Martin Luther King Jr. Day, the panel will discuss the tenets of Dr. King's dream, presenting the impact of the civil rights movement on African-Americans and society, and making suggestions as to how we can move forward.
Join talented students on February 10 for the All-Catholic School Honors Jazz Band Festival where a day of workshops of seminar will be capped off by a captivating concert featuring the students and the SXU Jazz Ensemble.
Alumni and friends are invited to spend a night on February 12 at the Oriental Theatre for an chance to attend 'Dear Evan Hansen' -- a deeply personal and profoundly contemporary musical about life and the way we live it -- and, on March 1, the SXU community invites all to attend the annual Halfway to Homecoming event at 115 Bourbon Street where attendees will enjoy good food, drinks, music and merriment!
Saint Xavier University is delighted to have such an involve community and is excited to see where the spring semester will lead. View the SXU calendar for a full look at what is to come and the SXU Athletics Department for more information on athletic competitions.
---