2020: A Year in Review
Though nobody could have predicted the challenges 2020 would bring, the Saint Xavier University (SXU) community remained resilient and mission-strong, coming together to care for one another and make a difference in the lives of others. Throughout the year, our community exemplified each one of Saint Xavier's eight core values in a multitude of ways, showing the world that in the face of hardship, we are stronger together. We are SXU!
Respect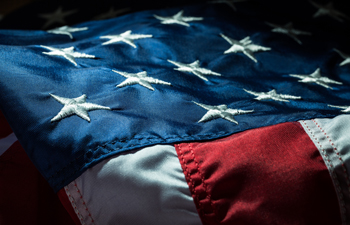 In November, SXU's National Alumni Board launched the Valor Project, a program that will help student veterans be successful in completing their education by providing financial support and mentorship. The SXU community deeply respects and appreciates the contributions of our student veterans.
Here are some other ways SXU exercised respect over the year:
SXU Student Completes Reign as USA National Miss Illinois
SXU Promotes Wellness During Mental Health Awareness Month
SXU Ranks No. 2 in Alana Yaksich National University Flu Vaccination Challenge
---
Excellence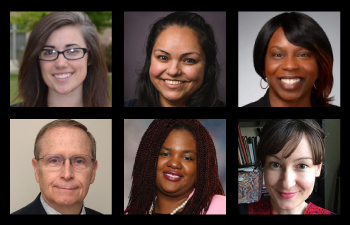 In 2020, the President's Staff Excellence Award and the President's Award for Faculty Excellence were inaugurated. Six remarkable, inspiring staff and faculty community members were chosen for the awards based on their dedication to mission, service and excellence in their work.
Read more about some of the other ways SXU displayed excellence over the year:
SXU Recognized as 2021 College of Distinction
SXU Ranks on 2021 List of Best Colleges
SXU Welcomes Largest Freshman Class in Its History
---
Compassion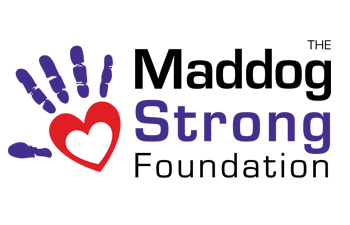 In February, the community celebrated National Organ Donor Day with special tribute to communication professor Cynthia Grobmeier's late daughter, Maddie Grobmeier, a hero who was registered as an organ donor, something that was very important to her. Professor Grobmeier started the Maddog Strong Foundation to build awareness about organ donation and inspire others to live with compassion.
Check out some other ways SXU showed compassion over the year:
SXU's GSM Gives Back During COVID-19 Emergency
SXU's SONHS Gives Back During COVID-19 Pandemic
SXU Professor Gives Back as Hospital Chaplain
---
Service
SXU faculty, staff and students are committed to the Saint Xavier mission of serving compassionately, and in the face of the COVID-19 pandemic, helping the community thrive was at the top of our priorities. We served the community by loaning iPads to Mercy Circle, an assisted living facility, so residents could communicate with their families who were unable to visit them in person. Our dining house service, Country House Restaurant and Kitchen, served hot meals to more than 1,000 homebound seniors per day.
Take a look at some other ways SXU was in service to others over the year:
SXU Students Participate in MLK Day of Service
SXU Serves During Spring Break
SXU Gives Back During Holiday Season
---
Hospitality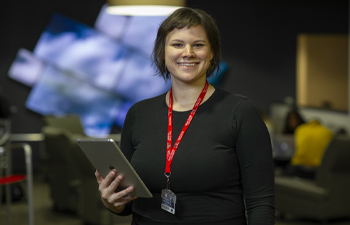 When the community had to transition online in response to the COVID-19 pandemic, members of the University community worked together to adapt to a new virtual learning environment and support students by continuing to offer hospitality through innovative measures using a variety of tools, programs, and technology to stay connected.
Here are some other ways SXU offered hospitality over the year:
SXU Communication Student Raises $10,000 for Assisted Living Facility
SXU's American Red Cross Club Donates Face Masks to Shelter
SXU Nursing Students Participate in Chalk the Walk
---
Integrity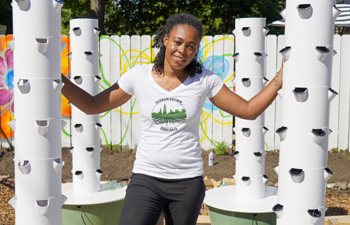 Saint Xavier students are remarkable in the ways they live Mercy through action, and nursing student Chrystal Whitfield showed integrity when she started her own non-profit organization, Herban Grown, designed to revitalize underserved communities by cultivating underutilized areas to create safe spaces for learning, gardening, recreation and activity.
Read more about some other ways SXU showed integrity over the year:
SXU Scholarship Students Develop Plan for Mercy Monarch Garden
SXU Holds Emerging Scholars Induction Ceremony
SXU Alumna Earns Predoctoral Individual National Research Service Award
---
Diversity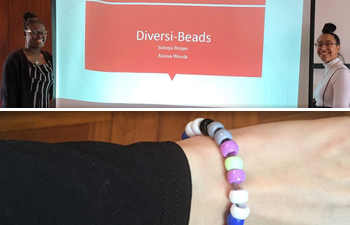 In February, SXU held its fourth annual Synergy student leadership conference, which consisted of guest speaker presentations, student-led panels and engaging activities designed to help students understand various aspects of leadership and work to become diverse, inclusive and innovative leaders. Presentations focused on diversity and how to use knowledge and understanding of diversity to better inform leadership.
Check out some other ways SXU celebrated diversity over the year:
SXU Celebrates Black History Month
SXU and Spectrum Alliance Celebrate Pride MonthS
SXU Celebrates Estrellas de SXU
---
Learning for Life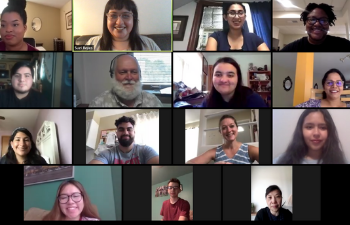 Over the summer, SXU's EXPLORE STEM team held an EXPLORE STEM Summer Research Fellowship and Research Expo virtually. Undergraduate students embraced learning for life as they began to work on research projects that they would continue working on throughout the fall semester and beyond, gaining research skills that are generally afforded to graduate-level students.
Take a look at some other ways SXU embraced learning for life over the year:
SXU Holds Annual Research Expo
SXU Honors Program Students Present at Harlem Renaissance Living Museum
SXU Professor Named 2020 Nurse Educator Fellow
As 2020 comes to a close, the SXU community marches into 2021 with gratitude and hope, and we look forward to another fruitful year of living out the University's mission and core values with pride every day.
---