SXU Alum Named New Leader for Life Care at Home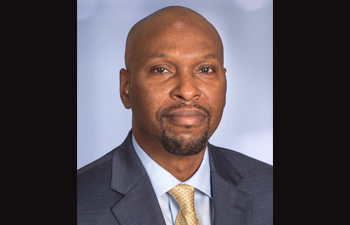 Saint Xavier University (SXU) alum Shawn Cannon '13 has been named director of operations for Life Care at Home (LCAH), an independent not-for-profit agency in Chicago that offers home care, working to assist older clients with professional and personal support to help them enjoy safely staying in their own homes. In his new role, Cannon will lead client services, sales, staffing and training efforts and will apply technology to improve the quality and efficiency of the company's services.
Cannon begin his studies at Chicago State University, where he earned a bachelor's degree in health information and administration. At SXU, Cannon earned an MBA in healthcare management. In 2016, he began working for Montgomery Place, a life plan community that established LCAH, serving as the business coordinator and overseeing the caregiver and transportation operations. He moved on to serve as the business projects manager in 2019, overseeing projects in correlation to software implementation and quality improvement. During the last four years in his previous roles, he implemented new technologies to improve efficiency for staffing and recordkeeping operations and also played a key role in developing an orientation program for new employees.
As the new director of operations at LCAH, Cannon will oversee all organizational operations to ensure they are compliant with Illinois Department of Public Health (IDPH), federal and other state laws and put together a robust training program for staff. The onboarding and training will offer resources to help professionals help clients and their families feel safe and supported. His goal in his new role is to help LCAH be the number one home care agency of choice. "I think people would be fascinated by how fast-paced things are given the competitiveness of the home care industry," said Cannon.
Cannon found that his time at SXU, particularly when it came to student collaboration and teamwork, helped prepare him for his career. Cannon is known for his top-notch customer service, organizational and administrative skills and his ability to collaborate across multi-functional teams, which he attributes hands-on experience he got from his SXU classes. "I learned a lot from all of my professors, and my favorite part about attending SXU was the competitiveness of having groups of teams work against other teams in the classroom," said Cannon.
When asked what advice he has for students interested in entering the field of health care management, Cannon indicates that the field is fast-paced and challenging, but encourages lifelong learning and humility. "You can learn a lot from people with very different backgrounds," said Cannon. "You have to love helping people. Having a role like this means you are always on stage. You have to lead by example and be fair and compassionate to everyone."
Cannon currently resides in Oak Lawn and enjoys reading and playing chess in his spare time. As Cannon looks to the future, he plans to be the best director of operations for LCAH until his next blessing calls him to do something different.
---