SXU Alumna Spends Life Championing SXU's Core Values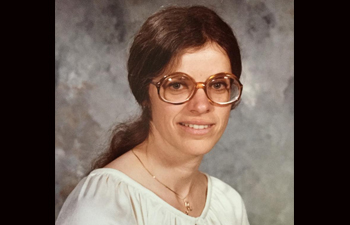 Saint Xavier University (SXU) alumna Mary Cray '66 has spent her life championing Saint Xavier's core values, particularly diversity, integrity, respect and compassion. From marching with Martin Luther King Jr. to running a tutoring program for inner-city students, Cray, who's never been afraid to speak her mind and stand up for what's right, has made it her mission to not just talk, but act.
Cray double-majored in English and education while at Saint Xavier and was inspired by the wonderful professors she had. During her junior year, she ran a tutoring program for minority students, and her work with the students drew her interest in civil rights. While studying one evening at school, she received a call inviting students to replace some injured freedom marchers in Selma, Alabama. The Saint Xavier Student Council provided the funding to pay for air fare, and Cray and her friend, Kathy Brown, went on to march.
Though Cray found her time in Selma enlightening, it was not without trouble. Cray was arrested and jailed for three days without food or water. Tragically, two of her friends were fatally shot during the march and another was critically injured.
"This was something serious, but to hear Dr. King and John Lewis speak – oh, they really invigorated and we lost our fear. They taught us how to be non-violent. Dr. King's speech was the best writing I've ever heard," said Cray.
Later, Cray would march again in Chicago's Marquette Park and was hit in the head with a rock, requiring stitches. Despite the violence, Cray found the people she had conversations with to be inspiring, and she'd use that wisdom in her future work. In 1965, Cray wrote an article titled "Why I Can't be Neutral," where she argued that all human qualities exist in all races.
"To me, if you can't see the humanity in others, you can't see the humanity in yourself. There is no excuse for not being able to see humanity in everyone, regardless of the color of their skin. And even if it's scary, don't just talk. Act," said Cray.
During her senior year at Saint Xavier, Cray participated in a theological conference, where theologians from all over the world came to Saint Xavier. The cardinal at the time demanded that the conference be canceled, as there were participants who were not of the Catholic religion. He even threatened to stop providing funding to Saint Xavier, but the Saint Xavier students and faculty voted to continue to have the conference regardless, as the University has always extended hospitality and respect to those of all religions and creeds.
"Saint Xavier taught me about openness to ideas and knowledge from others. I loved the rich discussions we had and you could ask a professor anything you could think of without being judged," said Cray. "I enjoyed it because it was so diverse. It was a wonderful experience, very educational academically, socially and philosophically."
Cray's favorite part about being at Saint Xavier was learning how to teach. She found that in her tutoring program, she learned as much from the students as they learned from her. Cray's fearlessness even led to her confronting the leader of Chicago's Almighty Vice Lord Nation, one of the oldest street gangs in Chicago, as some of her students were members of the gang and weren't showing up to class. After Cray pleaded her case with the leader, her students never missed a day of school again.
After graduating from Saint Xavier, Cray began teaching on the West Side of Chicago. Later, she went on to earn a master's degree in environmental science at the University of Wisconsin and taught science. In her years of teaching, Cray made sure to include Black and minority scientists in her lessons to show students the accomplishments of people who looked like them. She would take the children to science fairs and speaking engagements and encourage them to participate in academic contests.
"I always encouraged my students to be true to themselves and their roots. I encouraged them to continue speaking Spanish even though the school was trying to make them speak only English. Learning from the kids is what kept me teaching for so long. And they were teaching each other. They began to respect each other's knowledge and ability to teach," said Cray.
Currently, Cray tutors on the West Side and remains active with environmental causes. She volunteers for the Save the Prairie Society in Westchester, working to protect the native communities to more than 360 native plant species, migratory birds, amphibians, insects, butterflies and mammals. Every day, she continues the fight to recognize the humanity in all.
---