SXU Alumni Board Launches Valor Project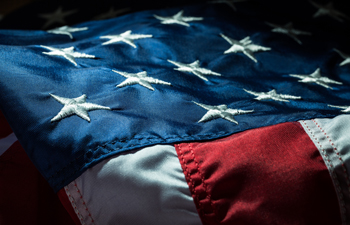 Saint Xavier University (SXU) alum Terry Cornell '97, member of the SXU National Alumni Board of Directors; Jean Gainer, director of Alumni Relations; and Gricelda Gonzalez, veteran compliance advisor, have worked to organize a group of alumni service members who will sponsor a new program to support student veterans and their dependents.
The Valor Project's funding will help student veterans be successful in completing their education by providing financial support for books, supplies, transportation costs or assistance for emergency situations. Alumni will also be given the opportunity to take on the role of peer mentors to current students and potentially help them to network and make professional connections. The Valor Project will also work to recruit additional veterans to pursue their education at SXU.
In addition to assisting student veterans financially and socially, the Valor Project will also encourage them after they graduate to stay connected to SXU and help out future student veterans on their educational journey at SXU.
"Many of our student veterans go on to have great civilian careers, and our current students could benefit from connecting to someone who has also been in service," said Gainer. "A peer mentor model is ideal because it creates a common bond for our students to help them succeed during their time at SXU and after graduation and allows alumni to stay connected to SXU by becoming involved at the transition stage of a veteran or a dependent."
Cornell, who knows that a supportive program like this can help get vets on track for success, said, "As a vet who comes from an entire family of vets, I understand what the student vets need. They sometimes get lost and need direction, and they need to be shown they have a lot of options once they get out. I actually dropped out of high school and went into the Navy, and when I came out, I realized my mistake. But during this time in my life, I met someone very special to me to this day – Sister Denis O'Grady, R.S.M. [late professor of political science and criminal justice at Saint Xavier]. She listened to my story and put me on the right path, and her help and guidance got me through college. I am the first person in my family to get a college education."
With the implementation of this program, more student veterans will have the opportunity to remain connected to SXU. "For the program to be successful, we need to engage our current students with meaningful networking opportunities, career counseling, financial support and an outlet to voice opinions on improvement. Once launched, this will be a fantastic opportunity for our veteran students," said Gonzalez. "The program really concentrates on their service, and the funds we raise for this program will demonstrate our gratitude to them."
"I am always proud of our student veterans and dependents and how hard they work to pursue their dreams and career goals. For me, it is a bittersweet moment when graduating veterans leave, but this initiative could mean getting to work together with many of the students past or present that I know and care about," added Gonzalez.
"My hope is that we can help these vets learn skills that will enhance their lives. These veterans deserve our help. After all, they sacrificed everything for us," said Cornell.
Saint Xavier is committed to its student veterans and grateful for their many contributions. In 2020, SXU was named a Military Friendly® School by Military Friendly®, and for the 2020-2021 academic year, SXU was named a "Best College for Veterans" by U.S. News & World Report and earned the Military Support designation from Colleges of Distinction.
To make a donation to the Valor Project, please visit the SXU web page or contact Jeanmarie Gainer at alumniFREESXU.
---