SXU Professor Establishes Organ Donor Foundation in Memory of Daughter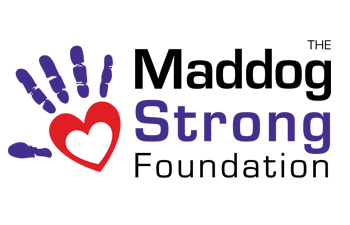 It's National Organ Donor Day, and Saint Xavier University's (SXU) communication professor Cynthia Grobmeier is an advocate for organ donation awareness in celebration of her daughter Maddie Grobmeier, a true hero. Today, the SXU community honors the memory of Maddie, who registered as an organ donor when she first got her driver's license and told her parents that being an organ donor was very important to her. After Maddie unexpectedly passed away from an asthma attack, she inspired many by donating her organs and tissues so that others could live on to do amazing things for the world. Now, the Grobmeiers are encouraging others to make a difference and follow Maddie's selflessness to become organ donors. They started the Maddog Strong Foundation to build awareness about organ and tissue donation among teens and their families. The foundation mirrors many of the University's core values, including compassion, service, and respect for the lives of others, and SXU is incredibly proud of the Grobmeiers' dedication to such a charitable and compassionate cause.
The family was featured on NBC Chicago to promote their upcoming "Rotation for Donation" event. Maddie was a Level 10 Region 5 gymnast, and this weekend, collegiate and club gymnastics meets around the country are participating in the event to bring public awareness to the cause. To learn more about giving the gift of life and how you can help spread the word about organ donation, visit Maddog Strong.
Video Source: NBC Chicago
---