SXU Recognized as 2021 College of Distinction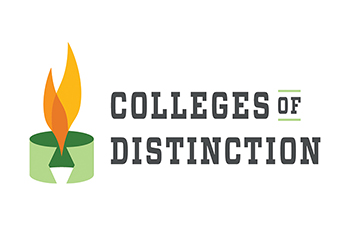 Saint Xavier University (SXU) was recently recognized among the 2020-2021 Colleges of Distinction as a higher education institution in Illinois, as a Catholic university and in the areas of nursing, business, education and career development. The list honors higher education institutions across the country that engage students, offer great teaching, create vibrant campus communities and foster successful outcomes.
Colleges of Distinction provides students with a list of schools that exhibit the foundational qualities of a fulfilling undergraduate education and offer remarkable experiences that help them learn, grow and succeed. With four overarching distinctions of student engagement, teaching, community and outcomes, these schools have been carefully selected as distinguished institutions and are measured by the experiences students come away with and the memories they can create as they invest in their futures, so students can choose not only "the 'best college,' but the right college."
"This recognition is a strong endorsement of Saint Xavier's incredible academic programs as well as our commitment to transformational educational experiences. On the eve of our 175th anniversary, we take pride in our commitment to personal relationships with students, expansive high-impact educational practices and clear college-to-career pathways," said Laurie M. Joyner, Ph.D.
"Our capable faculty and staff partner each day to deliver on the promise of our distinctive Mercy legacy of mission-focused and student-centered education that prepares students for lives of meaning and career success," added Joyner.
Learn more about SXU's undergraduate programs, graduate programs and degree completion programs. For more information about Colleges of Distinction, please visit the Colleges of Distinction website.
---