SXU Alumna's Passion for Excellence Inspires New Leaders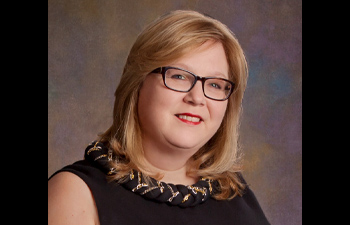 Saint Xavier University (SXU) alumna Raquel Chole '07 has made it her mission to help furnish the world with strong leaders. Chole serves as president of global leadership and resources for Crestcom, one of the training industry's most widely-used management and leadership development programs. Chole delivers leadership development programs in Chicago, focusing on areas such as effective communication, customer service, managing change, negotiation, problem-solving, raising productivity, strategic thinking and team building.
Chole, who earned a master's degree in education from SXU, loves to help clients make significant strides and improve multiple aspects of their lives. Before she began work in leadership development, she worked in global business development in automotive manufacturing. Chole has been given the Step Ahead Award as one of the most influential women in American manufacturing by the National Association of Manufacturers. She also earned the Minority Supplier Development Award from Johnson Controls for her support and training of minority- and women-owned businesses, which inspired her to consider training for the future and led her to her work in leadership development.
In her current work, Chole facilitates classes that teach attendees about critical aspects of leadership development, like recruitment, retention, negotiation and more. The courses are very interactive and assist attendees with developing action plans for success.
"It's highly rewarding. My classes and coaching help companies make major changes that really improve their bottom line or increase their sales. I help move businesses forward," said Chole.
The COVID-19 pandemic has created many changes and strains in the workplace, and part of Chole's focus is on driving businesses forward in a post-COVID world. With more women exiting the workplace because of COVID-related issues, Chole hopes to help them reenter the workplace through her trainings.
"While I work to improve a company's bottom line, I also want to help employees improve relationships and even their lives," said Chole.
Chole's time at SXU gave her resources she continues to use daily, as education and training draw many parallels. Most important to her was the tangible projects that were not just academically important, but applicable to life events, which she repackages and uses in her current work. She also greatly enjoyed the camaraderie of her cohort.
"People in my classes came from all different walks of life. There was such diversity in everyone's experiences. My peers were smart, intuitive, contributory and added something valuable to our mix," said Chole.
While at SXU, Chole was a member of Kappa Delta Pi, the education honor society. She encourages current students to immerse themselves in the many incredible activities and opportunities at SXU, which she believes are pivotal and can lead to lasting and impactful relationships. As Saint Xavier celebrates 175 years in 2021, Chole reflects on her Cougar pride.
"I chose a Catholic university on purpose. I loved the philosophy of the Sisters of Mercy and incorporate it into my everyday work. At SXU, I strengthened my faith and shared it with people who come from diverse walks of life. SXU has a reputation for producing outstanding graduates, and it's helped me get to my goals of being a better educator and leader," said Chole.
In the future, Chole hopes to grow her company and focus on the needs of women on a bigger scale. Chole, along with her son, has a world title in Irish music ensemble playing. She enjoys playing the flute at Clancy's Pizza Pub on 103rd Street on Sunday afternoons.
---