SXU Biology Students Awarded Tri Beta Research Grant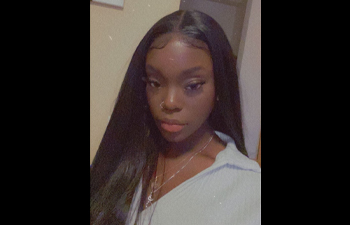 Saint Xavier University (SXU) biology and psychology student Eniola Oyefeso is one of four students who have been awarded a research grant from the Beta Beta Beta Research Foundation. Beta Beta Beta (TriBeta) is an honor society for students, dedicated to improving the understanding and appreciation of biological study and extending boundaries of human knowledge through scientific research. The foundation supports selected research activities by undergraduates who are regular members of TriBeta.
Oyefeso, a junior who also has a chemistry minor, plans to graduate in spring 2022. Her research involves sinophilin expression and dendritic spine formation of hormone-treated, red-sided garter snakes under the mentorship of Randolph Krohmer, Ph.D. Oyefeso is very interested in gene expression and chose this research project because she knows the techniques she'd learn would be advantageous for her life and career.
With the funds from the grant, Oyefeso will continue her research with Dr. Krohmer and Ricardo Monzon, Ph.D., which was initially started over the summer as part of the EXPLORE STEM Summer Research Fellowship. She presented her findings at the beginning of the fall semester and looks forward to continuing her research for her Honors senior capstone project.
Oyefeso is an Honors Program student and resident assistant.
After graduating, Oyefeso plans to take the MCAT and apply to medical school.
---