SXU Celebrates 175 Years of History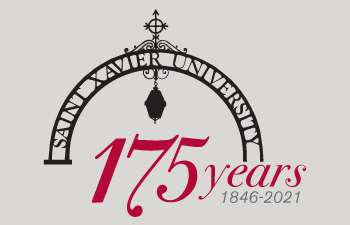 Saint Xavier University (SXU) is celebrating 175 years in 2021! Since 1846, SXU has been transforming lives through education, and the ways the institution has evolved over time to reach this extraordinary milestone are remarkable.
SXU is Chicago's first Catholic university and the first Mercy institution of higher learning in the world. When five Sisters of Mercy arrived in Chicago to begin the work of Catholic education, they honored their leader, Mother Frances Xavier Warde, using the name of her patron, St. Francis Xavier, by opening the Saint Francis Xavier Female Academy of Chicago in 1846.
Since then, Saint Xavier has shown marked resilience, remaining focused on its mission of service to the underserved, grounded by the fundamental principles and values of our founding Sisters of Mercy, as well as its mission to serve students. From surviving the destruction caused by the Great Chicago Fire in 1871 to navigating more recent challenges posed in the higher education landscape, the institution has grown in numerous ways, adding new buildings and programs, collecting academic and athletic accolades and serving a student body of undergraduate and graduate students that continue to grow, with enrollment consistently surpassing the previous year. Making its 175th anniversary even more spectacular, SXU welcomed the largest freshman class in its history in 2021.
Learn more about Saint Xavier's rich and unique 175-year history on our website:
Significant Moments in SXU History
---