SXU Celebrates Latinx Heritage Month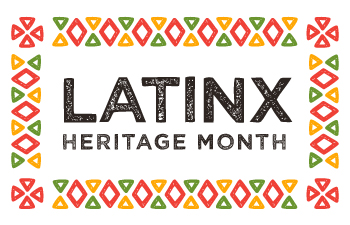 Saint Xavier University (SXU) is celebrating Latinx Heritage Month (September 15 to October 15). The month kicked off with the "Grito Contest" on September 15, where faculty, staff and students joined Dr. Amanda López's History of Mexico class to compete to see who had the best Mexican grito (yell) to celebrate Mexican Independence Day in the Smith-Morris Quad.
Latinx Heritage Month celebrates the histories, cultures and contributions of American citizens whose ancestors came from Spain, Mexico, the Caribbean, and Central and South America. The observation began in 1968 as a week under President Lyndon Johnson and was expanded by President Ronald Reagan in 1988 to cover a 30-day period beginning September 15. September 15 is significant as it celebrates the anniversary of independence for Latin American countries Costa Rica, El Salvador, Guatemala, Honduras and Nicaragua.
SXU is proud to be recognized as a Hispanic-Serving Institution (HSI) and provides opportunities for growth to Hispanic students while celebrating their culture and tradition with the whole SXU community. Students have the opportunity to participate in building SXU's HSI identity and history through a variety of academic, cultural, leadership and other professional organizations.
The UNIDOS student leadership organization at SXU promotes the unity of the student community and encourages appreciation, promotion and preservation of the Latin American culture through social and cultural programming. This semester, they are holding meetings every other week on Mondays and Tuesdays, sharing fun conversations that are meant to celebrate Latinx culture.
The Association of Latino Professionals for America (ALPFA) empowers students to develop as leaders through various means, including the management of student chapters, delivering quality student programs focused on professional development, providing access to a nationwide network of professional members and corporate partners, offering access to scholarship programs, and creating networking opportunities among peers.
The SXU community can visit the Robert and Mary Rita Murphy Stump Library in person or online to view a curated collection of books, films, documentaries, and information on cultural centers and museums around Chicago that celebrate the work and contributions of Latinx communities.
The community can also check out exhibits and collections on the National Hispanic Heritage Month website, celebrate Latinx History Month with events and reading recommendations from the Chicago Public Library, and join events taking place around Chicago, including concerts, lectures, movie nights, dancing and dining.
SXU is proud to recognize its Latinx students all year long and looks forward to continuing to share cultural exchanges throughout the year.
---