SXU's GSM Collaborates with CME Group on Course Offerings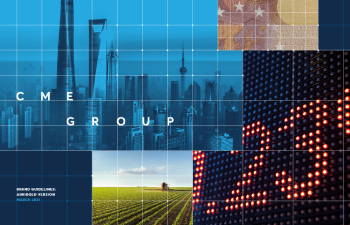 Saint Xavier University's (SXU) Graham School of Management (GSM) and CME Group, the world's leading and most diverse derivatives marketplace, will collaborate on a number of new course offerings for GSM students.
GSM courses that cover futures and options, risk management and student-managed hedge fund, and futures, options and swaps will utilize CME Institute educational materials. These courses, which are experiential learning courses, will deliver high-impact practices that will engage students in classroom, online and simulated learning opportunities such as group trading challenges and will also offer students the opportunity to manage the Cougar Student Managed Hedge Fund. Upon completion, students will receive certificates of completion and also satisfy the Association to Advance Collegiate Schools of Business (AACSB) requirements.
"Our Cougar Student Managed Hedge Fund was recently lauded by the Financial Times of London as one of the best examples of impact investments integrated into finance curriculum. Engaging in real-world experience through collaboration with CME Group will usher in great value for our students," said Monzurul Hoque, Ph.D., finance professor. "This flagship certification will enable us to offer unique opportunities for student success through experiences with real dollar investments using derivatives with flagship CME certification for practical skills garnered in the process."
AACSB requires accredited business schools to ensure their curricula offers learners currency, relevancy and competence. The collaboration with CME Group will enable GSM's finance curriculum to give students practical skills with real-world data.
"Students' mastery of relevant principles of investments and applying those principles using state-of-the-art CME Institute educational materials and tools brings balance to the student experience," said Hoque. "After students graduate having completed the new finance curriculum, they will be leaders in asset management, risk management and corporate financial analysis with companies like Northern Trust and BMO Harris, among others."
This is the beginning of curriculum and format change in business schools where flagship certificates are embedded in the degree. This is a new format where two distinct paradigms, degree and certificate, are integrated. Students will be prepared to be successful leaders equipped with both a prestigious degree and esteemed flagship CME certificates.
"Saint Xavier's recent agreement with CME Group brings together two venerable Chicago institutions and will continue a strong legacy of SXU providing its business students with practitioner-level financial and investment materials, experiences and certificates," said John Simmons, senior investment strategist for William Blair's Dynamic Allocation Strategies (DAS) team and member of the Cougar Student-Managed Hedge Fund's Investment Advisory Board.
"Our relationship with CME Group ensures that our finance students are developing real-world skills and core competencies. The new AACSB 2020 standards urge accredited business schools to ensure that their curriculum is focused on meaningful skills," said Mark Rosenbaum, dean of GSM. "I believe that the SXU-CME Group relationship bridges together academia and practitioners in an effort to help our finance students develop skills that can lead to meaningful employment."
---