SXU to Host Unveil the Ale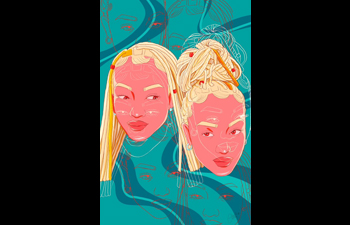 Saint Xavier University's (SXU) 175th anniversary celebration continues with a special event at Horse Thief Hollow Craft Brewery: Unveil the Ale. Alumni, friends and community members are invited to a private event on Tuesday, September 21 from 6 to 9 p.m. for the introduction of "1846," a Vienna-style lager crafted exclusively to commemorate this significant milestone in SXU history.
SXU has partnered with Horse Thief Hollow in the past for other exclusive beer creations and prioritizes patronizing the local businesses that strengthen the community. Since Horse Thief Hollow opened, it's been a philanthropic supporter of many neighborhood causes. For every pint of "1846" poured, $1 will be donated to SXU to support student scholarships.
Entry into the event includes beer, wine and fine cuisine, with a menu of assorted flatbreads, charcuterie and cheese boards, mini grilled cheese with tomato soup, andouille, assorted vegetarian options and more.
As part of the festivities, artwork created by talented SXU students, faculty and alumni will be displayed and made for sale. Horse Thief Hollow will host the art of the SXU community for the Beverly Art Walk on Saturday, September 18, and the art will stay on display for several weeks after. In addition, SXU alumni will play live music for all to enjoy.
SXU's Alumni Relations believes that though the COVID-19 pandemic put many constraints in place, in retrospect, it renewed the importance of quality time spent with family and friends. Being able to celebrate the University's significant anniversary in person again makes it all the more meaningful.
"We are thrilled to partner with one of the most celebrated breweries on the Southwest Side to celebrate the history of Saint Xavier in Chicago. This is an excellent opportunity to come together, connect with the neighborhood and support the students who are carrying on our incredible legacy," said Erin Mueller, associate vice president for University Advancement.
Horse Thief Hollow is located at 10426 S. Western Avenue in Chicago. Register by September 20 to save $10 and pay $35 per ticket. Pay $45 per ticket at the door. For more information, contact Alumni Relations at alumniFREESXU.
---