SXU Alumna Devotes Life to Helping Students Succeed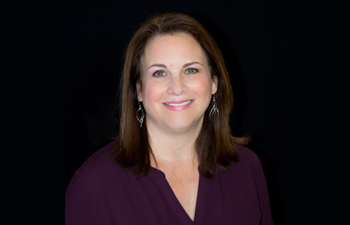 Saint Xavier University (SXU) alumna Debra Gawrys, '77, '84 has devoted her life to her passion – helping students with learning differences. Gawrys works to offer alternative educational therapy and tutoring services through innovative cognitive brain training to help hundreds of students become successful.
Gawrys has wanted to be a teacher since she was five years old and was especially drawn toward students who struggled the most. She graduated from Saint Xavier with a bachelor's degree in education and a master's degree in special education. She has taught several grades in the classroom and served as a learning disabilities resource teacher. Gawrys holds a number of certificates in areas like advanced theory and practice of neurofeedback, reading and listening.
When Gawrys gave birth to her second child, she couldn't teach her to read despite having a master's degree in special education. Her daughter was very bright, but as she as continued on through school and was in the middle of third grade, she still struggled to read. After attending an International Dyslexia Association conference at the suggestion of an SXU professor, Gawrys realized the signs matched what her daughter was experiencing.
"At the time, they weren't teaching a lot about dyslexia, so I ordered the Wilson Reading System and began working with my daughter. Within two weeks, she was starting to read. We were both so excited, and by sixth grade, she didn't even need an individualized education program (IEP) anymore. I was getting such good results that I began calling a few other mothers who were struggling and I began tutoring," said Gawrys.
The next thing Gawrys knew, she had too many tutees to be able to handle herself, so she trained a few other teachers and began to build something, teaching from her home for nine years before she started Connections Learning Center in Beverly.
At the learning center, tutoring is highly individualized, and the accredited teachers use effective methods to help students become more successful. Goals include helping students to learn faster, retain more and perform better in all subject areas. Gawrys also created a brain reaction program which she has submitted for copyright.
"Our goal is not to put a band-aid on the problem, but to eliminate the problem to help students become confident and successful. Many students need more than tutoring – they need cognitive brain training. We can remove learning barriers and create new brain paths for efficient learning," said Gawrys.
It's important to Gawrys that Connections Learning Center is a place where students can go and feel comfortable. She and her team work hard to help students feel confident and become independent. Students get a detailed analysis of their learning style and a customized plan to help them strengthen targeted skills for improved academic outcomes.
Gawrys feels that Saint Xavier gave her the foundation she needed to succeed and continue learning in the classroom. She enjoyed the small class sizes and appreciated getting to know her professors very well.
In the future, Gawrys plans to publish a guide for parents and continue to instill success in Connections Learning Center students.
---