SXU Alumna Launches Esthetics Business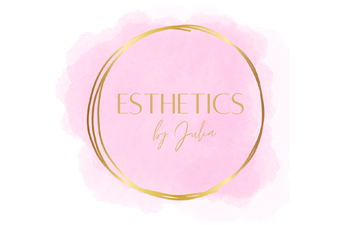 Saint Xavier University (SXU) alumna Julia McQuillan '20 has launched her own business, Esthetics by Julia. Offering facials, waxes and other beauty services, the business, located at JAK Salon in Mount Greenwood, has taken off with great success.
McQuillan, who double-majored in management and marketing, has wanted to work in the beauty industry since she was a young girl.
"Growing up, I watched my aunt do hair and noticed that each person in her chair left feeling more confident and better about themselves. Ever since then, I knew I wanted to make people feel good about themselves. I also knew I wanted to be my own boss, so I felt that a business degree and an esthetics license would go hand-in-hand," said McQuillan.
Though McQuillan knew she would run into a few learning curves with launching her business, she's always been a hard worker and had great confidence in herself knowing she had a special asset - a business degree from SXU.
"My degree has factored into many business decisions I have had to make, including when it comes to social media marketing, the most important tool I have. If It wasn't for my marketing classes at SXU, I would not be where I am today. Utilizing social media marketing allows me to reach more clientele, boost engagement and communicate with my clients by sharing events, skin tips and more," said McQuillan.
McQuillan finds that she draws from plenty of the skills she gained from her time at SXU daily, including time management, professionalism, and software proficiency, particularly in Microsoft Excel.
"I especially appreciated the professional writing course, business Excel course and many management classes. My marketing classes also helped immensely with my business, specifically Dr. [Vinnie] Cicchirillo's classes. I still refer back to notes, PowerPoints and materials that I have gained from his marketing classes and I feel what I learned from social media marketing is one of the reasons my business has been so successful," said McQuillan.
McQuillan has lived two blocks from the SXU campus her entire life, and when she was a little girl, she'd always tell her mom she was going to go there when she grew up. She loves to think about how she's actually achieved that now and is grateful for all the lifelong friends she made at SXU.
In the future, McQuillan looks forward to watching Esthetics by Julia grow while she grows personally and professionally.
"I hope one day I can inspire someone with a business degree and passion for beauty to take a chance and create their own business. Though challenging, it's extremely rewarding, and I love that I've used my marketing and management degree in a unique way!"
---