SXU Alumna Launches New Specialized Education Business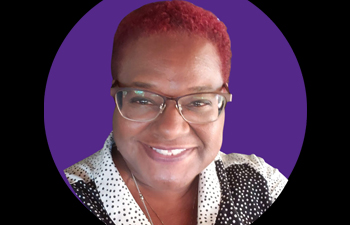 Saint Xavier University (SXU) alumna Donna Barney-DiCianno '96, Ph.D., has launched a new business, Education Engineers, LLC, an educational consulting business that provides specialized instruction to students and their families to help them secure the resources and tools needed for academic growth.
Education Engineers serves families of students with special needs in grades K-12 and acts as a liaison between families and the education system. The business provides many services including education consulting, instructional support and advocacy advisement. Education Engineers hopes to serve 50 students, contingent upon procurement of a Mercedes-Benz Sprinter van - they are currently searching for funding and assistance to acquire and outfit a vehicle to serve students and families with special learning needs in the community and surrounding areas.
Barney-DiCianno comes from an accounting background, having worked as an accountant for McDonald's Corporation. After her mother encouraged her to take some time away from the traveling the job entailed, she decided to go to SXU, where she earned a master's degree in elementary education. She continued on in her education and earned a doctorate in educational leadership and administration from Capella University.
Before launching her business, Barney-DiCianno worked as an education coordinator with Arthur Andersen at Catholic schools on the Northwest Side. She soon caught the education "bug" and began serving on her children's PTA and was able to get involved with the curriculum. Later, she started her own virtual school. Barney-DiCianno is proud to have been one of the first virtual teachers in 2001. She also taught early childhood education and classroom management virtually for several years.
Barney-DiCianno was inspired to start her business after seeing the need in the community for a venue other than a traditional brick-and-mortar school where she could provide resources to not only help students succeed, but help parents understand what their children need to succeed.
"Our goal is to help families navigate individualized education. We provide parents with a deeper understanding of their child's education needs and how to best achieve their goals," said Barney-DiCianno. "Parents don't always know what questions to ask, so they find they're bombarded with a lot. I felt it was important for students and parents to have a voice, so I teach self-advocacy so a student can tell the teacher how they learn best."
Barney-DiCianno believes that for a student to have academic growth, there must be a good relationship between the school and the family and that students must have a voice in how they receive their material and how they are assessed.
"I love for the community to see that our children are capable of doing anything. Every child needs a champion and I am grateful for the opportunity to influence and encourage my students," said Barney-DiCianno.
Barney-DiCianno is grateful for the two mentor programs that provided her the support and encouragement to launch and grow Education Engineers – SCORE, sponsored by the Small Business Administration (SBA), and the Milestone's Circle Program, sponsored by the NASDAQ Entrepreneurial Center and Wells Fargo Bank. She aims to pay the role of mentorship forward by sharing her experience and knowledge with other prospective entrepreneurs as a Milestone's cornerstone mentor.
Barney-DiCianno decided to study education at SXU because mentorship was always important to her and she wanted to give back and be a voice for others. A recipient of the Sisters of Mercy scholarship, Barney-DiCianno was proud to attend SXU and felt it was an honor to be part of the learning community.
"Being in the SXU environment really strengthened my resolve in my mission. Teaching is a calling to me, and I have always wanted to be a good steward. I've framed my life with the foundation I built at SXU and now I want to give back to others to help them understand they have gifts – to be their beacon of light," said Barney-DiCianno.
Barney-DiCianno believes that the professors at SXU were phenomenal, especially Dr. Meg Carroll, her mentor. She finds the work she did impactful and stimulating and aims to provide her own students with those sorts of experiences.
In the future, she hopes to help other educators and develop a consortium of learning using her particular brand of pedagogy. Her ultimate goal is to help students use their power.
To learn more about the business, visit the Education Engineers website. To learn more about supporting their funding goals, please contact Barney-DiCianno at drdicianno@educate411.org.
---