SXU Alumna Named Director of Claim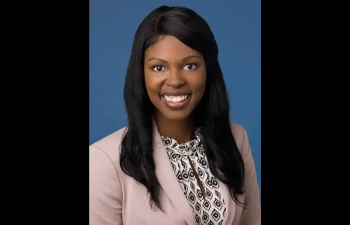 Saint Xavier University (SXU) alumna Candice Lohmeier '06 has been named Director of Claim for Arbella Insurance Group, a regional property and casualty insurance company providing business and personal insurance. Lohmeier will oversee several claim offices and units in Massachusetts and was selected for her invaluable experience and insight as well as history in recruiting and employee coaching.
Lohmeier studied international business while at Saint Xavier. After graduating, she traveled extensively throughout the United States and Europe and has pursued a fulfilling career in the insurance industry, having served as a regional manager leading more than 100 professionals handling auto claims.
"I really enjoy serving others and working in insurance claims has given me the opportunity to help people through a difficult time. No day is the same, and I enjoy the challenges and opportunities the insurance field presents," said Lohmeier.
She chose to study international business at SXU because she enjoyed meeting and connecting with people from various programs and always had an interest in traveling. Through the program, she had the opportunity to study abroad in Spain and was able to improve her Spanish language skills as well as learn about Spanish culture, food and ways of life, an experience she found very rewarding.
She also found that her time at SXU prepared her well for her professional career.
"The business classes and my professors at SXU were top-notch. Many had professional experience that they shared with us through lectures and challenging assignments. Professor [Reza] Varjavand helped me along the way and introduced me to Students in Free Enterprise (SIFE), an international nonprofit organization that works with university students to create empowerment and change in their communities by using entrepreneurial actions to change lives," said Lohmeier.
While at SXU, Lohmeier was a resident assistant for several years, a member of Black Student Union (BSU) and a student ambassador. She attended football games and other on-campus activities and found that campus life was always full of energy with numerous ways to get involved.
"I have so many fond memories at SXU. I really enjoyed coordinating and creating the first fashion show on campus. I also enjoyed spending time with friends in the SXU Diner and taking walks around the campus," said Lohmeier.
In the future, Lohmeier plans to continue learning and developing herself and looks forward to watching her children grow and traveling more.
---