SXU Alumna Retires as Suburban District's Longest-Serving Educator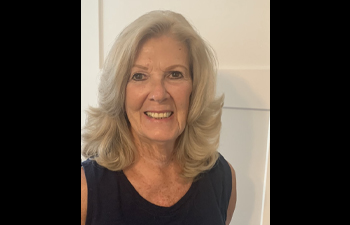 Saint Xavier University (SXU) alumna Marilyn Marino '85 has recently retired with the esteemed title of North Palos District 117's longest-serving educator.
Marino, whose favorite activity as a child was playing as a teacher, has wanted to be an educator for as long as she can remember. When her children started school, she began volunteering for the district and started a program called "Picture Lady," where she presented art to the students. She went on to help with fundraisers and serve as PTA president, vice president and treasurer, and after completing her duties, knew she wanted to do more and continue to help make a difference.
She began studies at Moraine Valley Community College and received a scholarship to transfer to Saint Xavier, where she majored in elementary education and minored in social studies. She loved that the college was close to home and that she got to be involved with a lot of hands-on projects that prepared her for high-impact offerings in her own classroom.
"I really respected the Mercy nuns who taught me at Saint Xavier. I loved the background and foundation of the institution and there's so much I learned from Saint Xavier that I tried to instill in the classroom," said Marino.
After graduating, she began teaching third grade and then received opportunities to teach first, second, fourth and fifth grades. During her tenure, Marino received an Illinois Teacher of the Year Award and Who You Know in Education Award.
Though Marino officially retired in 2004, the superintendent of the district offered her a position as a mentoring consultant for the district, which she did for 18 years, working with teachers from pre-kindergarten through junior year of high school.
For Marino, one of the best things about being a teacher is knowing the impact she's had on her students' lives.
"I was very animated when I taught. If I was going to teach about the solar system, I wanted to take the kids on a trip to the moon. I wanted to make them excited about coming into the classroom. I even recently received a thank you note from a former student who also became a teacher," said Marino.
"I'm shaping them to be ready for society, to develop the mindset that they can achieve whatever they want. My goal was always to make them feel comfortable in their own skin and know that they can achieve greatness."
Though she's now retired, Marino has volunteered all her life and plans to continue. She looks forward to going to Florida, where she will practice her golf swing and serve on various committees.
---