SXU Alumna Serves Community as Family Nurse Practitioner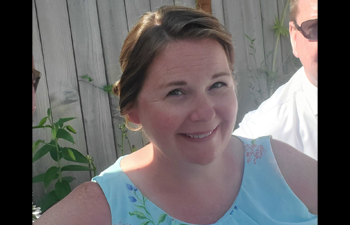 Saint Xavier University (SXU) nursing alumna Tricia Deskovich '13 is serving the community as a family nurse practitioner.
She began her journey with an associate's degree in nursing at Moraine Valley Community College and then worked in the emergency department. She stayed there for four years before moving to the pediatric intensive care unit and served as a member of the pediatric/neonatal transport team for three years before moving to interventional radiology. After earning her MSN at SXU, she worked in a busy retail clinic as a family nurse practitioner for several years before moving to a busy family practice office. Currently, she works in a federally qualified health clinic in Indiana.
Deskovich was inspired to study nursing because her mother was a nurse and she's always had a curiosity about medicine and nursing. She finds that being a nurse practitioner is both challenging and rewarding, and she particularly enjoys having important discussions with her patients and explaining options to help optimize and maintain their health.
Deskovich finds that SXU prepared her holistically and challenged her.
"I was driven to ask questions and seek knowledge. I still do this today and continue to learn and strive to remain up-to-date with current evidence," said Deskovich.
Deskovich fondly remembers the friendships she formed during her time in SXU's Family Nurse Practitioner program. She is still very good friends with her study group today. She holds the Mercy mission close to her heart.
"In each position I held as a nurse and nurse practitioner, I have embodied the values of service, compassion and respect, especially in my current position. We are a nonprofit community family health center serving all people. I'm able to provide compassionate, quality care for each patient regardless of their ability to pay," said Deskovich.
Deskovich plans to continue to enjoy her time as a family nurse practitioner at the health clinic but looks forward to new opportunities and new experiences.
---