SXU to Host College-to-Career Expo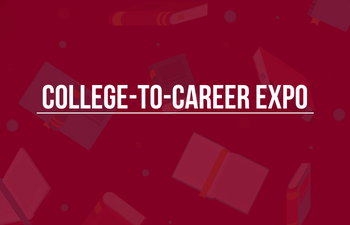 Saint Xavier University (SXU) will host its College-to-Career Expo on Thursday, October 20, 2022, from 11 a.m. to 2 p.m. in the Shannon Athletic and Convocation Center.
The job fair is open to all SXU students, alumni and community members, who will have the opportunity to meet over 70 employers from government agencies, companies and nonprofit organizations. Students will learn about potential careers in industry sectors, network with employers, and submit resumes, either in person or online. This event is a great opportunity for students to practice their interviewing skills, learn about opportunities in their chosen field, and build confidence and poise as they take that next step into the work force.
"We are excited to bring employers back on campus to meet in person with SXU students and alumni. We recognize the value of these personal connections and believe that matching hiring managers with top talent in one location is a win-win for everyone," said Debbie Beal, director of the Center for SUCCESS.
Job seekers should come prepared by researching their field of interest to ask solid questions demonstrating their knowledge of their chosen company. Be sure to practice your impactful pitch to impress the prospective employers. A designated private interview room will be available on-site should interested employers find your experience and education reflective of their available positions. Be sure to bring multiple copies of your current resume and notepaper to write important reminders such as a possible interview date. Students currently attending SXU may visit the Center for SUCCESS for a resume review. Finally, don't forget to ask for business cards and other essential information or brochures and follow up with a note or an email.
"SXU's College-to-Career Expo is a great opportunity for students to start building relationships with employers – staying abreast on future job opportunities and internship programs. Additionally, attending our career fair allows for a more in-depth conversation where students can highlight their education, experience and skills, as opposed to a quick office interview where employers are usually pressed for time," said Manal Kanaan, director of high impact practices.
To attend the College-to-Career Expo, register on Handshake. Please contact Beal at dbealFREESXU or Kanaan at kanaanFREESXU for more information.
A working list of participating employers is available on Handshake. Some of the organizations include:
BANKING
Federal Deposit Insurance Corporation
Wintrust Commercial Banking
BUSINESS
Ally Financial Inc
Enterprise Holdings
Ladder Up
Morgan Stanley Wealth Management
Northwestern Mutual
EDUCATION
Academy for Urban School Leadership
Elmhurst University
The Frances Xavier Warde School
FOOD
Jewel-Osco
Blue Plate Catering
fairlife, LLC
HEALTH CARE
Accreditation Association for Ambulatory Health Care
Advent Health
Advocate Aurora Health – Nursing
AROSA
BRIA Healthcare
Misericordia Home
Northwestern Medicine
OSF Healthcare
Threshholds
UChicago Medicine
LAW ENFORCEMENT
Chicago Police Department
DuPage County Sheriff's Office
NONPROFIT
Easter Seals
Girls Inc. of Chicago
SOCIAL SERVICE
Illinois Department of Children and Family Services
Illinois Department of Human Services
Metropolitan Family Services
YOUTH DEVELOPMENT
B.U.I.L.D. Chicago
El Hogar del Nino/Home of the Child
---