SXU Alum Uses Foundation Gained at SXU in Creative Strategy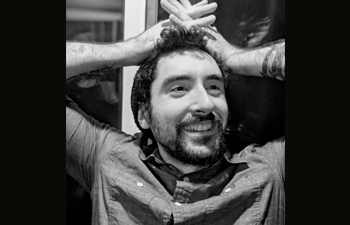 Saint Xavier University (SXU) alum Ryan Bedillion '13 is combining the graphic design and marketing background he gained at SXU to flex his creativity and strategic skills at a B2B marketing agency.
After graduating, Bedillion began his first design job at Fisher Printing in Bridgeview, where he served in a few different roles, including graphic designer and digital pressman. He honed his skills there for several years before beginning his work with Mx Group, an integrated B2B marketing agency.
Much of Bedillion's work includes creating designs for the Certified Collectibles Group, which focuses on expert authentication, grading and conservation of collectibles. Bedillion designs their ad periodicals, trade show banners, website graphics, labels for their collectibles and more.
"What I enjoy most about my work is being able to be creative. The more you can express yourself, the better. My work right now is design-heavy, but the fun part is that we design labels for CCG's collectibles, which get encapsulated with a certificate with all the coin information on it," said Bedillion.
Bedillion is proud of helping groups launch their products and enjoys the satisfaction of seeing an ad campaign come to fruition.
Bedillion was always drawn to study and immerse himself in art. He studied at Moraine Valley Community College for two years before transferring to SXU, where his sister was also studying. He is grateful for what he learned at SXU, which helped to prepare him for a career at an ad agency.
"I had some really good marketing classes that were very insightful. We got to host mock advertising campaigns and learned all the pieces of what went into them. I also appreciate the graphic design courses I took that helped me to learn the tools and software. Though graphic design has evolved a lot, my marketing classes were really beneficial in getting me prepped for the industry," said Bedillion.
While at SXU, Bedillion had the opportunity to fully design the University's literary magazine, Opus, an extracurricular activity he took on as part of his art scholarship. He used what he learned in his courses in its creation. One of his favorite memories from his time at SXU was his art senior seminar.
"I was part of a tight group of students who got to work side-by-side and eventually put on a gallery show at the Beverly Arts Center. Our final presentation felt very professional, and it was really fun to have all kind of visitors looking at our work and commenting on it," said Bedillion.
Bedillion encourages current graphic design and art students to stay on top of research on software, technology and emerging trends. He also reminds them to not be afraid to fail.
As he looks to the future, Bedillion plans to take on some freelance work and spend more time creating personal art.
---