SXU CDO to Kick Off Black History Month Reading Challenge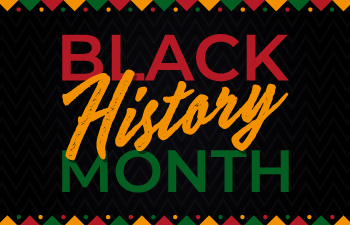 Saint Xavier University (SXU) Chief Diversity Officer (CDO) Natalie Page, Ed.D., is teaming up with the Evergreen Park Public Library for a month-long reading challenge during Black History Month. Teens ages 12 to 18 are invited to "An Evening with Dr. Natalie Page" at the library to kick off Black History Month at 6:30 p.m. on Monday, January 30, where Page will present an intentionally curated list of books that amplify Black voices.
"I am excited to kick off this event. Reading is a great way to learn more about diversity, especially during Black History Month, where there are some impactful fiction and non-fiction stories for teens that focus on Black history and experiences. I am looking forward to introducing myself to the community and partaking in something I love – reading," said Page.
During the month-long challenge, teens have the opportunity to read about the history of Black pioneers who have forged away for some of the rights that exist today.
"Books like 'Dear Martin,' which is on my list of great books to read during Black History Month, is about social justice, as it plays out through the eyes of a teenager. I also have poetry book selections like 'Call Us What We Carry' by Amanda Gorman. My goal was to provide teens a list that included a wide range of stories showcasing the depth, complexities and richness of Black history," said Page.
Page believes that reading is the key to expanding knowledge and experience of different cultural groups and that it's important to take time to read, reflect and learn more about varying Black perspectives and experiences.
"This list highlights the wide range of Black history –including our struggles and victories– all with the intention of helping to expand the reader's framework on Black history and its pronounced impact on our country and the world," Page said.
To learn more and register, visit the Evergreen Park Public Library webpage.
Dr. Page's Top 10 Black History Month Reads
"Turning 15 on the Road to Freedom" - Lynda Blackmon Lowery
"March! Book One, Two and Three" - John Lewis
"Lies We Tell Ourselves" - Robin Talley
"The Voting Booth" - Brandy Colbert
"Life in Motion: An Unlikely Ballerina" - Misty Copeland and Charesse Jones
"A Soft Place to Land" - Jane Marks
"Call Us What We Carry" - Amanda Gorman
"I Know Why the Caged Birds Sing" - Maya Angelo
"I Am Alfonso Jones" - Tony Medina
"Dear Martin" - Nic Stone
---