SXU Finance Professor Launches FinTech Hub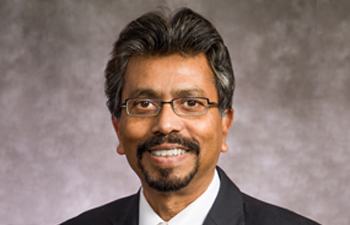 Saint Xavier University (SXU) finance professor Monzurul Hoque, Ph.D., has launched a smart FinTech hub in Bangladesh. The initiative is designed to help young entrepreneurs and professionals develop innovative and sustainable financial technology solutions for underserved communities.
Financial technology, or FinTech, is the application of disruptive technologies in the financial services industry, designed to enable faster, less expensive, and more engaging technology solutions. To be successful, a FinTech hub must focus on three key domains: finance, technology, and entrepreneurship.
Hoque was inspired to launch the hub after his recent training at Oxford University and MIT. The hub focuses on the benefit of the end users and the mission ensures all the apps they work with will achieve the common good. They will bring the apps to light with the help of funders and unbiased AI (ML, NLP, robotics, and RPA), comprehensive Blockchain (trust and contactless transactions), and emerging technology including Web3. The hub will set up a network of experts, investors, and policymakers to work with the young professionals.
"Students involved in the FinTech hub get trained to build a sustainable ESG (environmental, social and governance) portfolio. They can ignite their innovative fires using resources that will help doers, coaches and funders to help themselves and the economies of the world. These students bring with them unbridled vision, passion and zeal to innovate, disrupting the existing paradigm. They'll work with coaching units such as technologists and regulators, and funding units, who will bring the products and services to light," said Hoque.
At SXU, business students get stackable cobranded micro-credentials in the FinTech area. The FinTech hub will introduce students to creative startup opportunities and help them get connected with resources in Chicago.
The FinTech hub will include all stakeholders in its decision-making process, which drives collaborative units toward the common goal of serving the end users at a minimum cost and creating a mindset valuing human dignity and the common good. Hoque's launch and engagement in the FinTech hub will allow him to continue to share real-world experiences, innovation, and opportunities with his students.
---