SXU to Host DEI Summit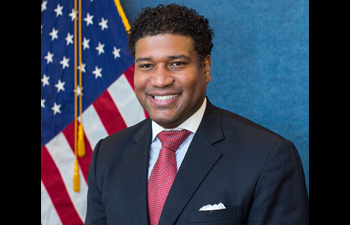 Saint Xavier University (SXU) will host the DEI Summit: Doing DEI in Education featuring keynote presenter Damon Williams, Ph.D., on Tuesday, October 3, from 6 to 7:30 p.m. in McGuire Hall.
Williams is a world-renowned scholar, leader and educator passionate about making organizations inclusive and excellent for all, creating equitable outcomes, and activating learning. His keynote presentation will engage audiences about the most cutting-edge ideas regarding diversity, equity and inclusion and how students and community members can carry on the important work of inclusion in their various spheres of influence.
"This summit is an opportunity for attendees to step into a world that's rapidly evolving, where diversity is the cornerstone of progress. Serving as a gateway to navigating this ever-increasingly diverse landscape, the summit will help attendees equip themselves to thrive in a world where cultural fluency, empathy and inclusion are paramount. Join us to shape a future that not only welcomes diversity but harnesses its power for a brighter, more united world," said Natalie Page, Ed.D., vice president of Student Success and Inclusion.
Williams, one of the nation's experts in strategic diversity leadership, youth development, social impact and organizational change, has worked with more than 1,000 colleges and universities, foundations and government agencies as a social impact leader. He has received numerous awards for his leadership and contributions to diversity, equity and inclusion strategy. He is author of the best-selling "Strategic Diversity Leadership: Activating Change and Transformation in Higher Education" and co-author of the first book ever written on the CDO role, "The Chief Diversity Officer: Strategy, Structure, and Change Management."
"Dr. Williams' extensive expertise and dynamic insights put him at the forefront of driving transformational change in the realm of diversity, equity and inclusion. As a thought leader, author and advocate, his contributions have ignited conversations and catalyzed action across industries. His keynote promises to be an enlightening exploration of the shifting landscape of DEI – prepare to be inspired, informed and empowered," said Page.
To learn more about this event and RSVP, visit the SXU Calendar. For questions, contact SXU's Office of Inclusive Excellence at inclusiveexcellenceFREESXU.
---