SXU Welcomes Rebecca Sherrick as Interim President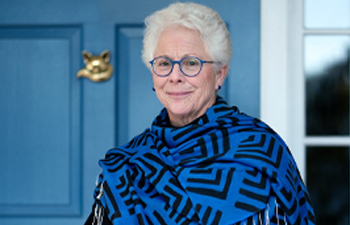 Saint Xavier University (SXU) is pleased to announce the appointment of Rebecca Sherrick, Ph.D., as interim president beginning July 1.
Sherrick comes to SXU from Aurora University, where she served as president for 22 years, one of the longest-serving presidents in the institution's history. Sherrick brings extensive administrative experience to SXU with a successful track record of navigating the changing higher education landscape and championing initiatives that improve access for underserved students.
Sherrick's robust record of achievements during her tenure include expanding enrollment; maintaining strong financial health; investing in students through improvements to programs and operations; supporting initiatives to provide opportunities for underserved students; strengthening the university's diversity; creating the Pathways program, which provides individualized support to college students with autism; and expanding arts and culture opportunities.
"I look forward to helping to lead Saint Xavier University during the next chapter of its institutional story. Saint Xavier has a long and distinguished history and a bright and promising future, and I am honored to become a part of the SXU family," said Sherrick.
Sherrick arrives on the heels of SXU's 20th president, Laurie M. Joyner, Ph.D., who spent her time at Saint Xavier positioning the University for a brighter future. Under President Joyner's leadership, the University community boasted many collaborative accomplishments, including enrolling three of the largest and most diverse classes in the University's 177-year-history; improving retention while maintaining status as the most affordable Catholic university in Illinois; launching strategic initiatives to create more than a dozen new academic programs; investing in an equity and inclusion agenda; weathering the COVID-19 pandemic without layoffs or furloughs; moving the University from financial fragility to greater stability; and much more, all of which positioned SXU to invest further in its accomplished community members.
The Saint Xavier University Board of Trustees' decision to appoint Sherrick as interim president was unanimous. The University looks forward to collaboratively working with her to continue SXU's current trajectory, which benefits the entire SXU community, especially students.
"Under Dr. Joyner's vision and leadership, Saint Xavier has launched strategic initiatives, created new academic programs, and invested in SXU's diversity, equity and inclusion agenda while advancing SXU's sacred Mercy mission. We look forward to partnering with Dr. Sherrick, whose successful track record will allow her to continue to build on SXU's positive trajectory while we conduct a national search for a permanent president," said Tasha Henderson, chair of the Board of Trustees.
---