Full Campus Map
To view the SXU Campus Map, check out the printable map (PDF) or see the map below. A map of the Warde Academic Center is also available.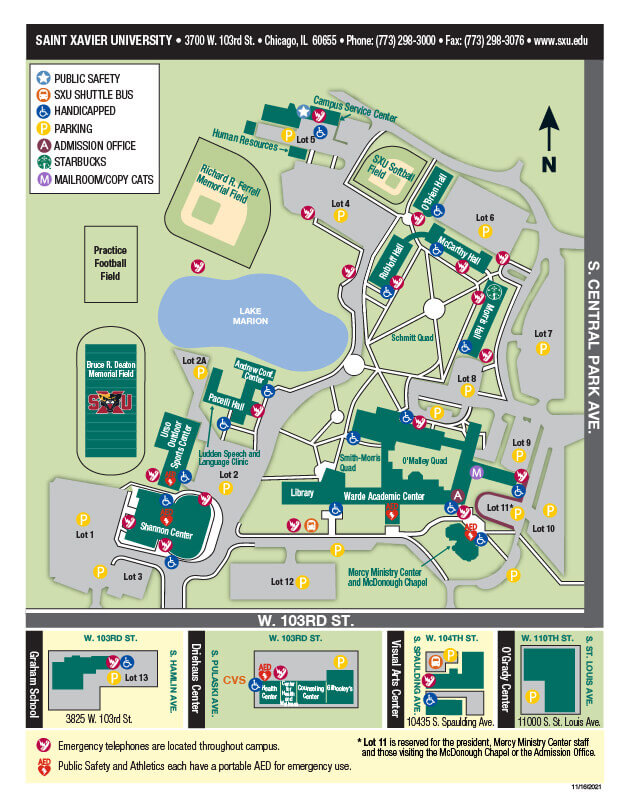 Study Spaces Map
Please use this map that identifies dedicated study spaces and hand-sanitizing stations located in the Warde Academic Center.
View Printable Map



How can I see available Zoom or study spaces?
Go to Room Reservations using one of the links below:

Click on any of the zoom searches under "Public Location Services"
Click on "Availability" right above the table.
Make sure you are looking at the correct date.
You may download the step-by-step instructions with screenshots (PDF).
You can also gather remotely for group study with virtual study room spaces.
Outdoor WiFi Access Map
Please use this map that identifies outdoor areas on campus where WiFi can be accessed.
View Printable Map