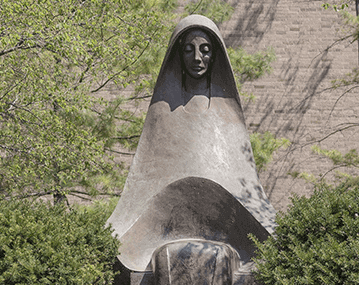 At Saint Xavier University, we are committed to coming together to serve and welcome all, regardless of creed or religion. Faculty, staff and students are engaged in creating a climate of purposeful inclusion by cultivating equity literacy, engaging in rigorous conversations about the human life, spirituality and philosophy and providing opportunities for meaningful connections and service among diverse people, ideas, and perspectives all in search of truth and the common good. We offer many opportunities for community members to connect with the University's Mercy tradition of enriching spirituality.
Enrich Your Spirituality
Catholic students who wish to receive the Sacrament of Confirmation or who have not had the opportunity of receiving their Sacraments of Reconciliation or Communion can be prepared and receive these Sacraments at McDonough Chapel.
Contact Jenny DeVivo, executive director of Mission and Heritage, at devivoFREESXU.
Contact Campus Ministry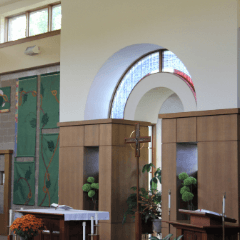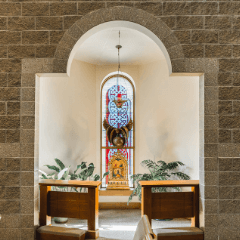 Eucharistic Minister/Lecter Preparation
There are opportunities to learn and prepare for becoming an Extraordinary Minister of the Eucharist and Lector.
Learning opportunities are provided by the Campus Ministry office.
Contact Campus Ministry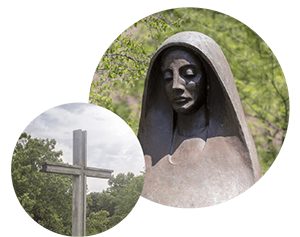 Spiritual Life
A Catholic university exists for one purpose: to help students become better human beings. Yes, they may know more, be fitter and have more friends when they finish college. But if they are not better people, we have failed. "Where Success Meets Purpose" means taking what you learn here and using it for your success and for the good of the world.
CONTACT US