Helping Students Reach Their Academic Goals

The Office of Student Support is a new initiative under the CASA Title V grant designed to create and integrate academic pathways for SXU students to reach their education and career goals. The Office of Student Support is a campus-wide initiative that provides services and support for incoming freshmen and currently enrolled SXU students to enhance their college experience from college entry to degree completion.
Academic Support Coaches
Our Academic Support Coaches are here to work with students one-on-one and provide additional academic assistance, tools, skills, advising, coaching, and strategies necessary to reach their educational and career goals. They also evaluate the students' academic progress to ensure they receive the support needed to succeed academically and help students develop academic support plans for those struggling with their studies.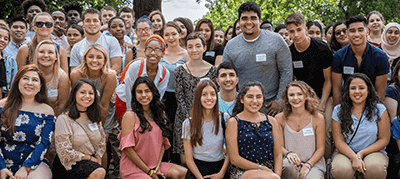 Student Success Academy
The Student Success Academy assists first-year students in developing the necessary skills and academic confidence to succeed in advanced college learning.
Learn More
Academic Excellence Program
The Academic Excellence Program is a university-wide program for first-year students who fail to maintain a 2.0 cumulative grade point average within their first semester.
Learn More