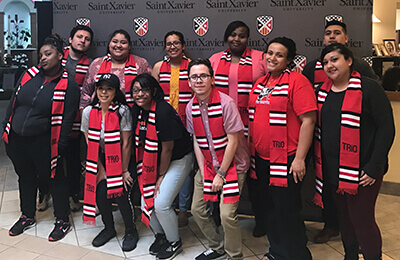 Student Success Program
The Student Success Program (SSP) at Saint Xavier University is one of 900 Student Support Services programs on college campuses across the nation. The program provides support services for students who are first generation, low-income and/or students with disabilities.
Counselors, advisors and academic instructors work as a team to promote academic progress until students complete a baccalaureate degree.
The SSP is funded by the U.S. Department of Education at $292,338 annually.