/
/
/
Saint Xavier University hosts Catholic Colloquium Lecture with John F. Deane on Nov. 10
Saint Xavier University hosts Catholic Colloquium Lecture with John F. Deane on Nov. 10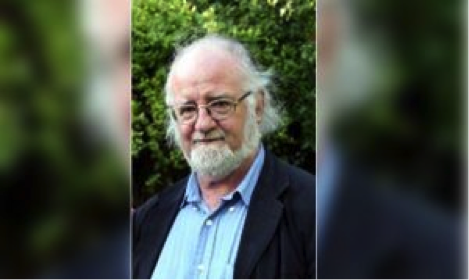 Would you like to discuss beautifully written poetry? Are you a fan of poets like Denise Levertov, Adelia Prado, George Herbert and John F. Deane? If so, please join us at Saint Xavier University (SXU) as we welcome John F. Deane, Irish author of poetry and fiction, to serve as the keynote speaker for SXU's first Catholic Colloquium lecture series for the 2016 – 2017 academic year. Deane's presentation is entitled, "Name and Nature: Who Do You Say That I Am?" that will offer an overview of poetry in response to the person of Christ. This informative lecture will be held on Thursday, November 10 from 6:30 – 8 p.m. in Warde Academic Center's Butler Reception Room on SXU's Chicago campus, 3700 West 103rd Street.
Deane founded both Poetry Ireland and the Poetry Ireland Review in 1979, and he is also a member of the National Poetry Society. Poets to be included in this talk are as follows: David Gascoyne; Denise Levertov; Adelia Prado; R.S. Thomas; George Herbert; Gerald Manley Hopkins; and poems written by John F. Dean. This lecture is free and open to the public.
Deane is the winner of several awards, including the O'Shaughnessy Award for Irish poetry and the Marten Toonder Award for Literature, as well as poetry prizes from Italy and Romania. He was also elected secretary-general of the European Academy of Poetry in 1996.
The Catholic Colloquium lecture series is hosted by SXU's Office of Mission Integration and Mercy Heritage. This lecture series, inaugurated in 2006, honors the responsibilities of a Catholic university to serve its students, faculty, staff and the broader Catholic and civic communities by providing opportunities to examine contemporary civic, religious and social questions in the light of a vibrant, socially committed faith.
For more information, please visit SXU Website.
---