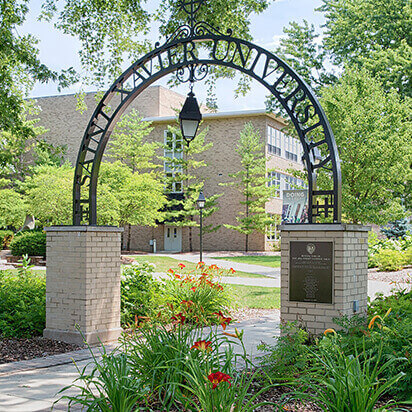 History and Tradition
Saint Xavier University is rich with history and tradition, part of what makes the university experience so unique and memorable.
SXU History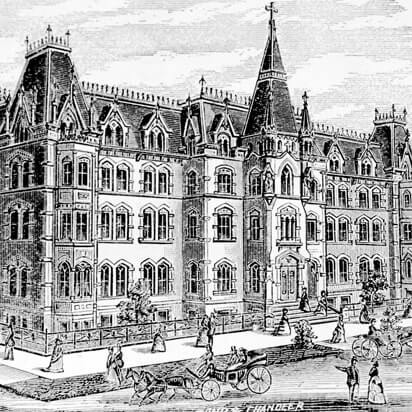 1846
At the request of Bishop Quarter, five Sisters of Mercy arrive from Pittsburgh to begin the work of Catholic education in Chicago. To honor their leader, Mother Frances Xavier Warde, they give the name of her patron, St. Francis Xavier, to their original academy. Saint Saint Francis Xavier Female Academy of Chicago, Illinois opens at Madison Street and Michigan Avenue in downtown Chicago on October 12, 1846.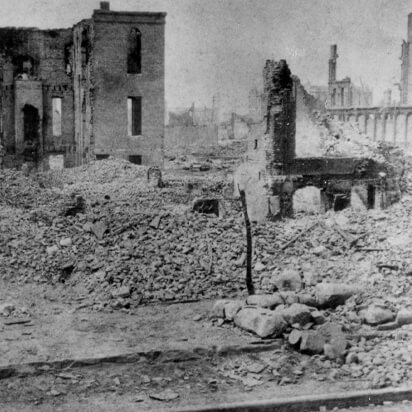 1871
The Great Chicago Fire sweeps through the city, and though no lives were lost among students or sisters, Saint Xavier is reduced to ruins.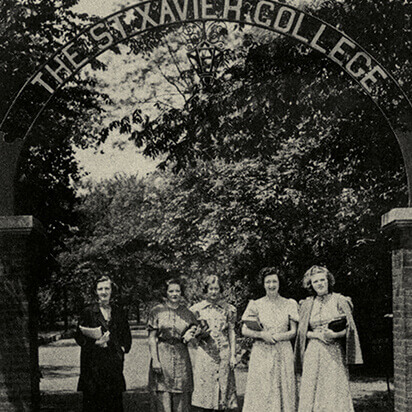 1915
Saint Francis Xavier College for Women opens, welcoming five students and offering a classical program anchored in religion, languages, mathematics and history.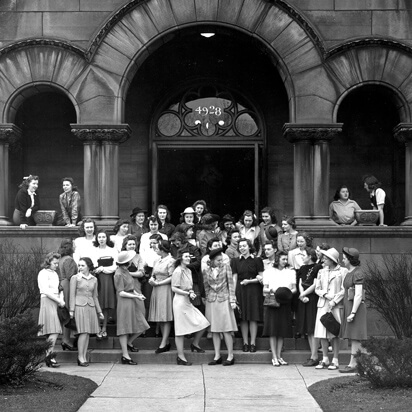 1935
Saint Xavier and Mercy Hospital (Chicago) launch the first integrated baccalaureate nursing program in Illinois by melding the general education program with hospital-based laboratory courses and clinical practice hours to create an intensive four-year collegiate nursing program.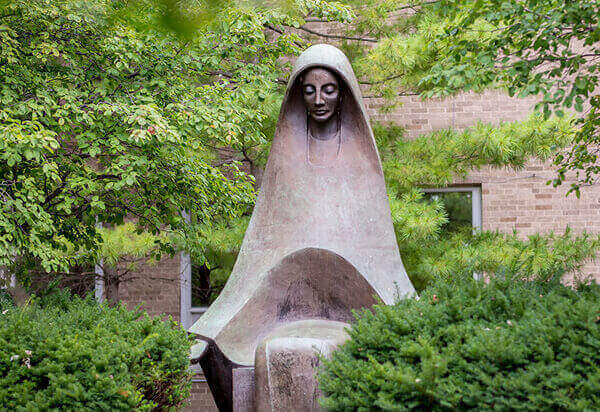 Spirit of mercy day
To open the academic year each September, SXU celebrates Spirit of Mercy Day, blending two revered traditions -- the Mass of the Holy Spirit, which opens the school year at Catholic institutions, and Mercy Day, which honors the start of Mercy education in Dublin, Ireland in September 1827.
Mission day
Each March, SXU highlights the service aspect of its Mission Statement by conferring three awards for outstanding service -- one each to a student, a staff member, and a faculty member. The Mission Day awards ceremony is open to all University members.