Founded by the Sisters of Mercy in 1846, Saint Xavier University continues to be inspired and guided forward by the fundamental principles and values of our founding Sisters to serve the underserved. We hold our mission and core values to the highest standards at SXU, as it serves as a reminder of our legacy and impact on the world.
Mission Statement
Saint Xavier University, a Catholic institution inspired by the heritage of the Sisters of Mercy, educates persons to search for truth, to think critically, to communicate effectively, and to serve wisely and compassionately in support of human dignity and the common good.
Learn More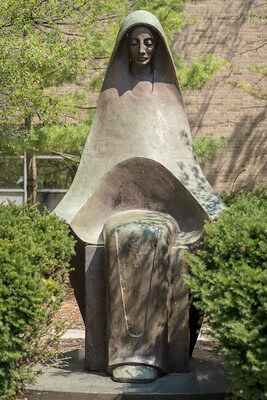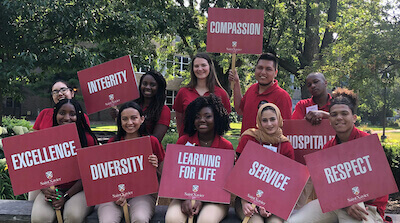 Core Values
Eight core values, articulated in 2003-2004 but always at the heart of Saint Xavier University's mission, ground and enliven the institution's academic and co-curricular programs and its operating ethos. These values ground and enliven the University's Catholic identity, Mercy heritage and commitment to knowledge for both personal enhancement and social progress.
Learn More