Saint Xavier University uses social media to engage in conversations with all members of the SXU community, including current and prospective students, faculty, staff, alumni, the surrounding community and friends of the University.
University Relations is responsible for maintaining the institution's official social media accounts on Facebook, Instagram and Twitter.
University Relations can assist to promote SXU events on the institution's social media pages as well as posting important information about the departments. All social media event promotion requests should be sent to socialmediaFREESXU.
To view a list of other social media accounts that are approved and supported by University Relations visit the Official SXU Social Media.
If you have any questions about social media, please contact University Relations at urprojectsFREESXU or socialmediaFREESXU.
We have developed Social Media Policy (PDF) to provide a few tips to run your approved social media accounts successfully.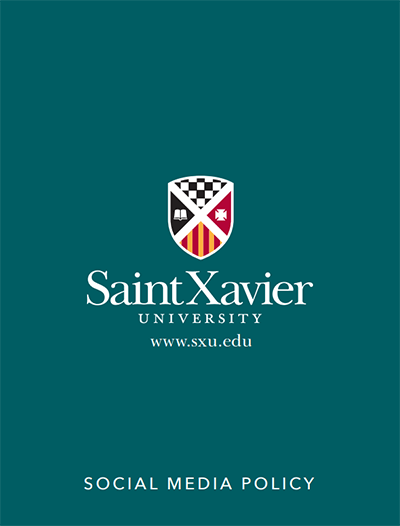 Request Form
University Relations can promote academic programs, campus events and resources, important news and notable achievements through the institution's social media channels, including Facebook, Twitter and Instagram accounts. Click the button below to access the Social Media Request form to request your social media posts and event pages. Please review the Social Media Policy before filling out the form. If you have questions while filling it out, please contact urprojectsFREESXU.
For a complete list of approved SXU social media accounts, please visit the Social Media Directory.