Concert Schedule and Upcoming Events
Tickets can be purchased at the door and are free for all SXU students, faculty and staff with a current ID.
General admission is $6. Admission for senior citizens, visiting students and members of the military is $5. This is the standard cost for all concerts, unless listed as otherwise.
Please check out the Warde Academic Center map for location details.
The below dates are subject to change.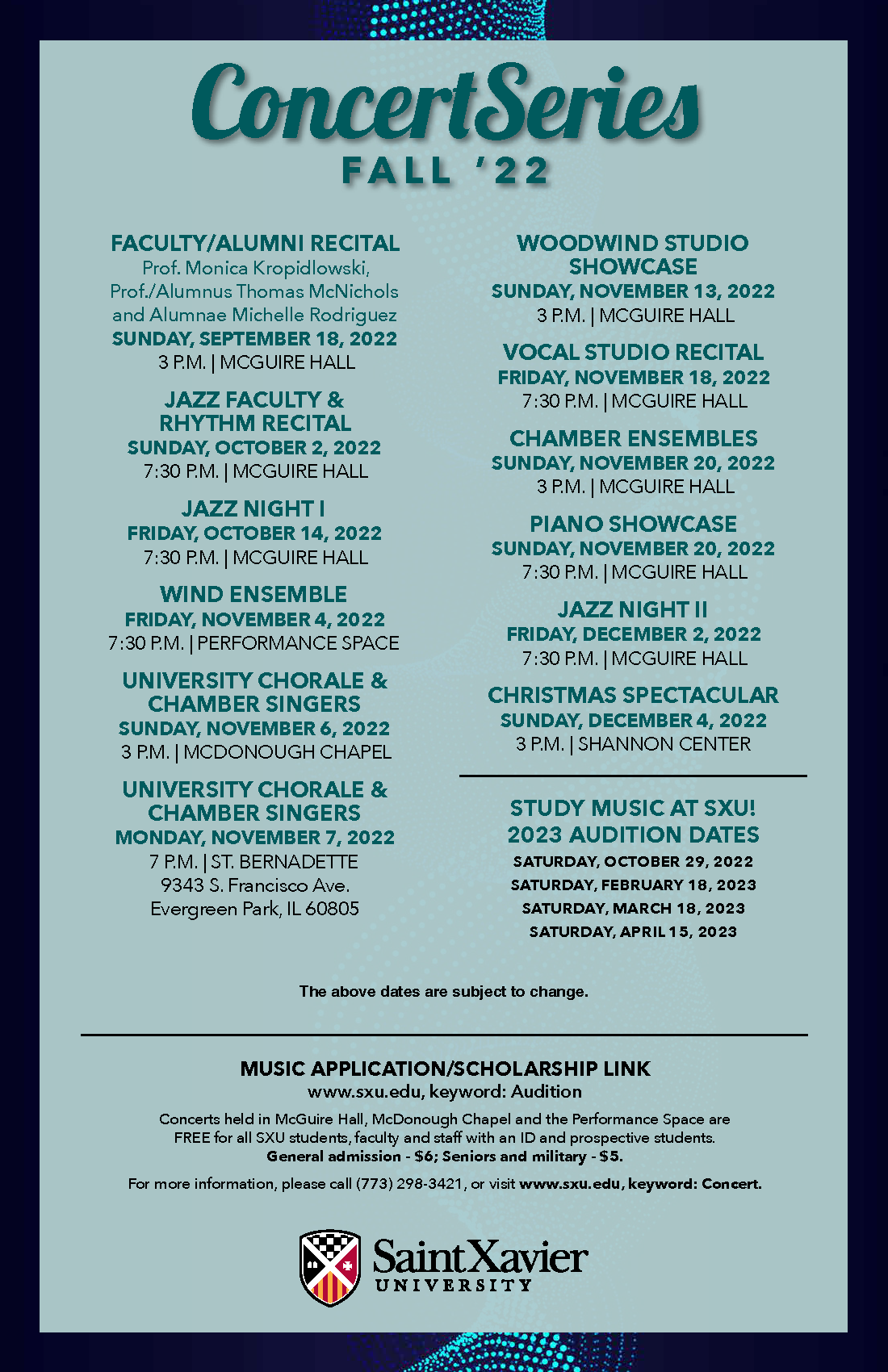 View poster