Throughout their academic and creative journey, students are able to display their artwork in exhibitions on the Saint Xavier campus. Art exhibits may take place at the Visual Arts Center (VAC) in the Student Gallery or at the Warde Academic Center (WAC) in the SXU Gallery, Bishop Quarter Room or CIDAT Lounge.
SXU Gallery
Located in L-114 of the Warde Academic Center, the SXU Gallery showcases the artwork of local, regional, national and international professional artists throughout the academic year.
We strive to present a variety of styles and media with six exhibits that often amplify University-wide initiatives, complement curricular programming and witness the integration of art and spirituality.
Shows are accompanied by a welcoming reception and a presentation by the artist. These exhibits, open to the public as well as the University community, present a sophisticated caliber of visual expression, as well as inspiring stimuli for our students.
Cathie Ruggie Saunders, SXU Gallery Director


The SXU Gallery is located in the Warde Academic Center at L-114. (Enter the library entrance and go down the stairs.)
Gallery Hours
Monday, Wednesday, Friday: 10 a.m. to 5 p.m.
Tuesday, Thursday: 11 a.m. to 5 p.m.
Saturday: 11 a.m. to 2 p.m.
(The gallery is closed during the summer and academic and national holidays.)
Current Exhibit
Ellen Holtzblatt - "A World Without Time: Portraits of the Artist's Mother"
October 30 to November 20, 2023
Artist Presentation and Reception: Wednesday, November 1 at 3:30 p.m.
The SXU Gallery will be presenting the work​ of Chicago artist Ellen Holtzblatt from October 30 to November 20, 2023. Holtzblatt's paintings explore the profound connections between the physical and the spiritual. Through her landscapes and portraits, she seeks to embody the power and vulnerability of mind, soul, and spirit and the ever-present passage of time.
The exhibition will highlight portraits of the artist's 99-year-old mother, who lived with her periodically during the pandemic. Through her, Ms. Holtzblatt witnessed the effects of emotional and physical loneliness. The needs of the body -- both the basics of bodily functions, and spiritual and emotional yearnings -- are satisfied largely through physical proximity to others, touch, and intimacy.​
The titles for the portraits of her mother come from the biblical text "Song of Songs." This poetry is both explicitly sensual and metaphorically spiritual, describing the intensity of the relationship between lovers. Although there is a societal disconnect between the language of sexual longing and the physicality of an elderly woman, she chose to title these works from this text to convey the truth that love and desire, the need for human contact and touch are universal and not limited by age. Living through the pandemic and social isolation, this reality has become painfully clear.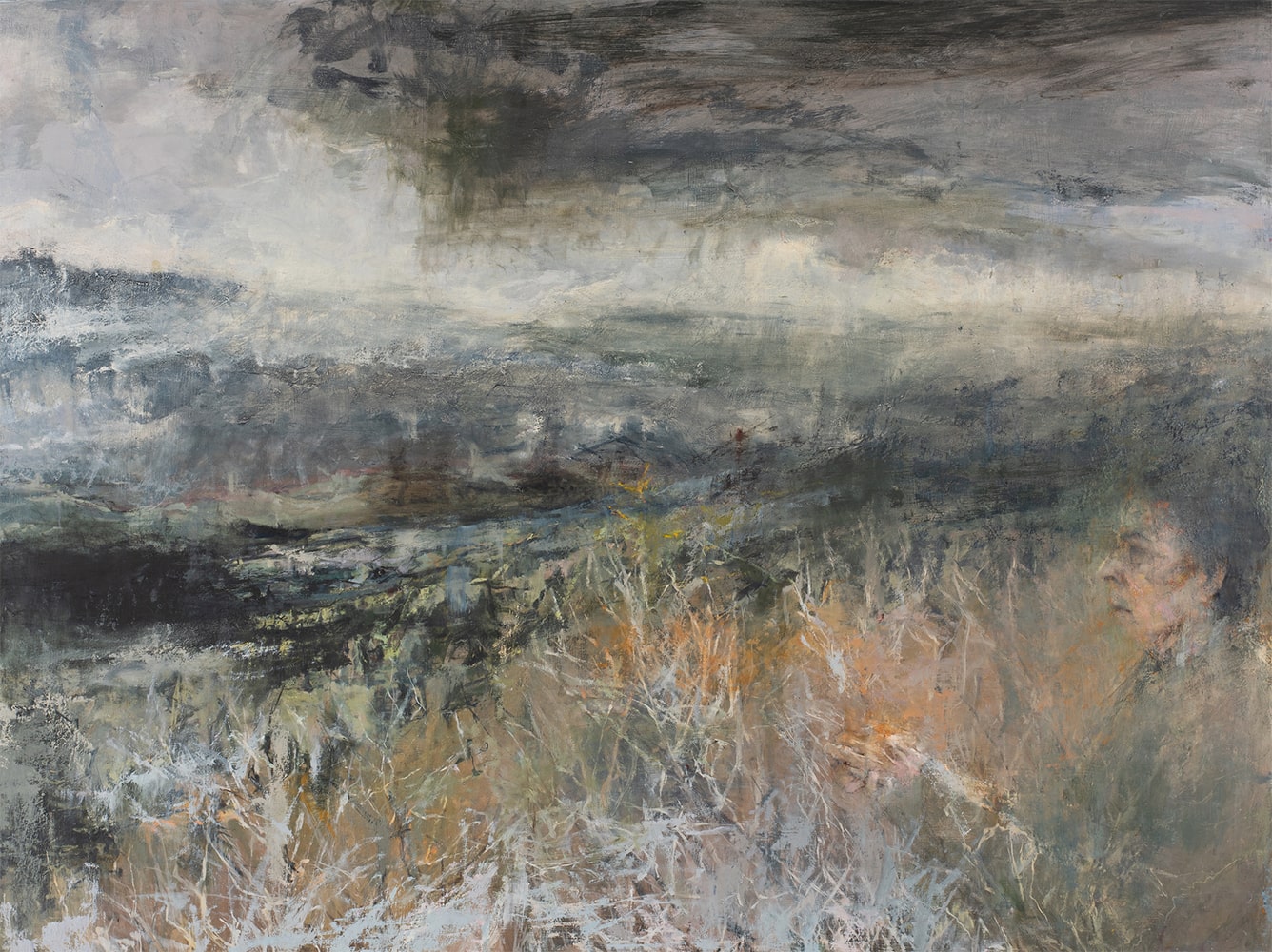 Visual Art Center Student and Alumni Gallery
Located off campus within the Visual Arts Center at 10435 South Spaulding, the Visual Arts Center Gallery is dedicated to showcasing student and alumni artwork.
Since the production of art is best complemented with the exhibition of that work, the VAC Gallery offers the opportunity for students to experience the rigors and joy of presenting their art to the public.
Formerly a church, the building has been converted into an art "sanctuary" of teaching studios, lecture/meeting rooms, a student/alumni Gallery and a state of the art computer lab. Parking is limited to faculty and staff. Shuttle service is provided on a regular basis during the academic semester. For more information please contact Gallery Director, Cathie Ruggie Saunders at 773-298-3087.
Virtual Tour

Launch Visual Arts Center
Past Exhibits
D. Lammie-Hanson - "Impressions of Precious"
A Contemporary Journey of Metalpoint
September 25 to October 18, 2023
Artist Presentation and Reception: Wednesday, October 4 at 3:30 p.m.
As a Harlem-born, Chicago-based artist, D. Lammie-Hanson has dedicated her life's work to elevating the human spirit through her art. Drawing inspiration from the resilient souls of the Black community, she employs a contemporary approach to the 15th-16th century metalpoint technique, using a thin wire as her tool. She celebrates the beauty of dark skin and highlights the strength of the Black community. Through this historically significant technique, she aims to challenge stereotypes and promote positive representations of Black individuals in her portraits.
As one of the few women of color in the world who primarily work with metalpoint, D. Lammie-Hanson stands as a trailblazer in the art world.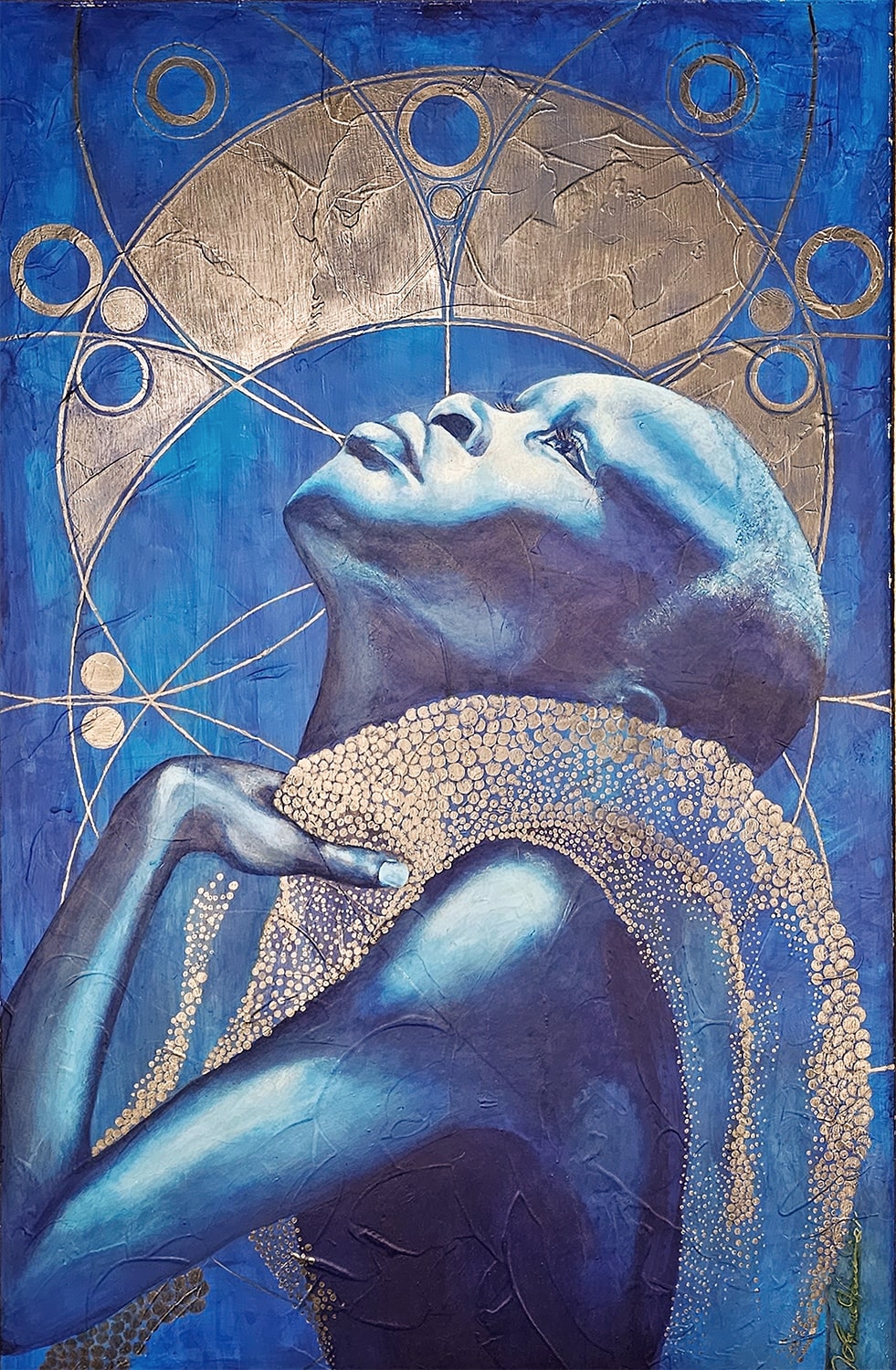 ---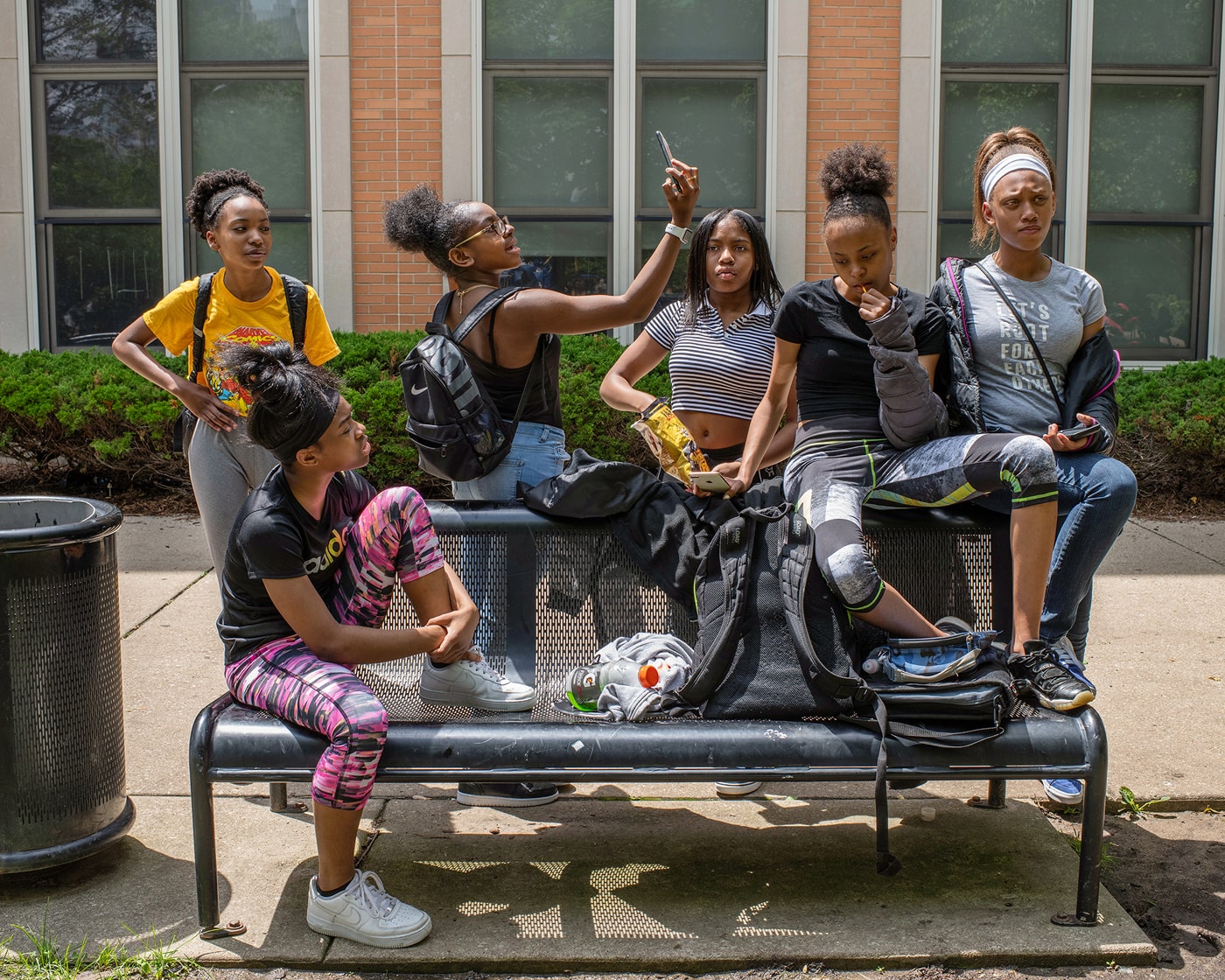 Melissa Ann Pinney - "In Their Own Light"
Photographs from Chicago Public Schools
August 21 to September 12, 2023
"In Their Own Light" is the result of the artist's five year residency at Bell Elementary School, the Ogden International Schools and Senn High School. This residency coincided with the historic merger of two segregated schools, escalating racial and gender inequalities, gun violence, and the challenges brought about by a global pandemic.
The images in this exhibition depict an astonishing range of emerging identities amid friendships and school rituals. Pinney's portraits push back in complex ways against stereotypical, often negative images of these students to celebrate and honor the young people in our public schools.
---
Personal Touch: Senior Exhibition 2023
March 25 to April 1,2023, April 15 to May 2, 2023
Two Art and Design senior thesis exhibitions took place in the SXU Gallery in the Spring 2023 semester. Entitled "Personal Touch," the first show was from March 25 through April 1, 2023. It featured the work of Jeanette Alvarado, Santiago Perez Guzman, Ryan Landa, Sophia Sanchez, Irene Trejo and Dan Wajda.
The second senior exhibit was from April 15 through May 2, 2023, and featured the work of Alejandra Rodriguez, Mary Kate Deely, Angie Esparza, Daniel Walton and Diego Prado.
These students researched and created work for a year on a topic of their choice in the media which they are most proficient.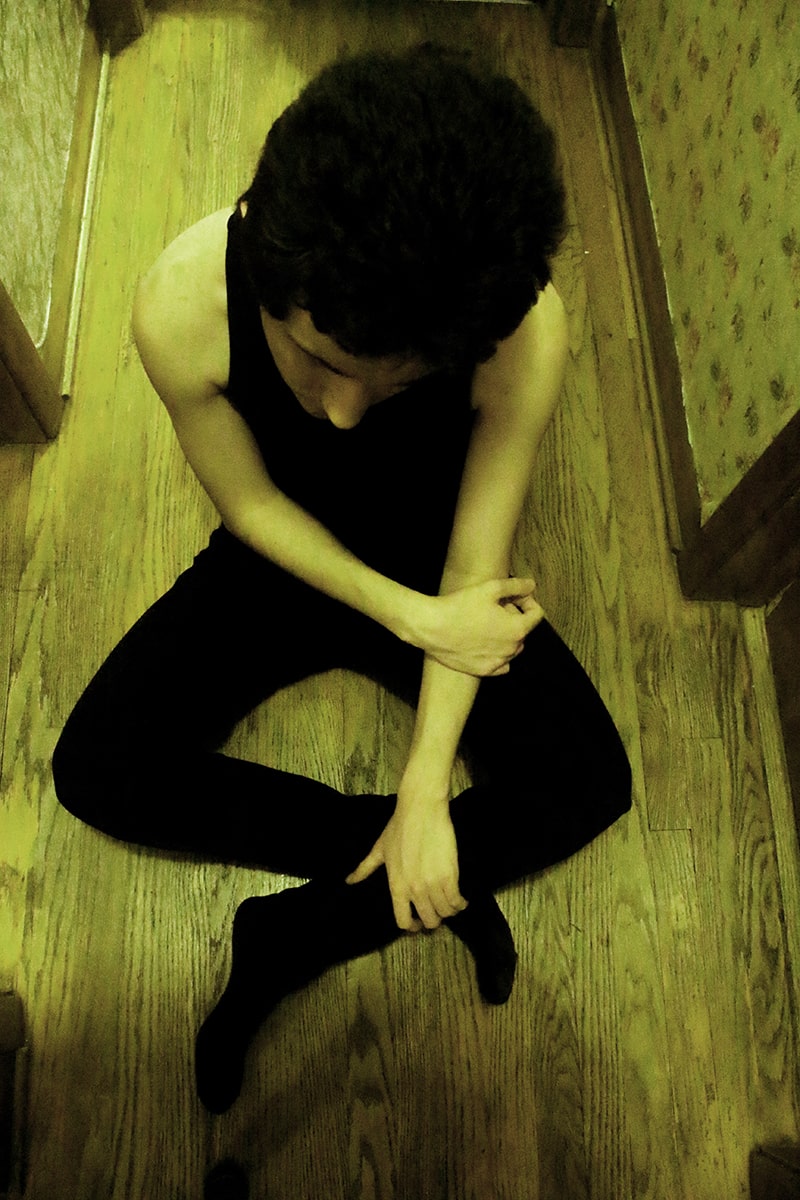 Sophia Sanchez. "My Intrusive Thoughts". Digital photograph.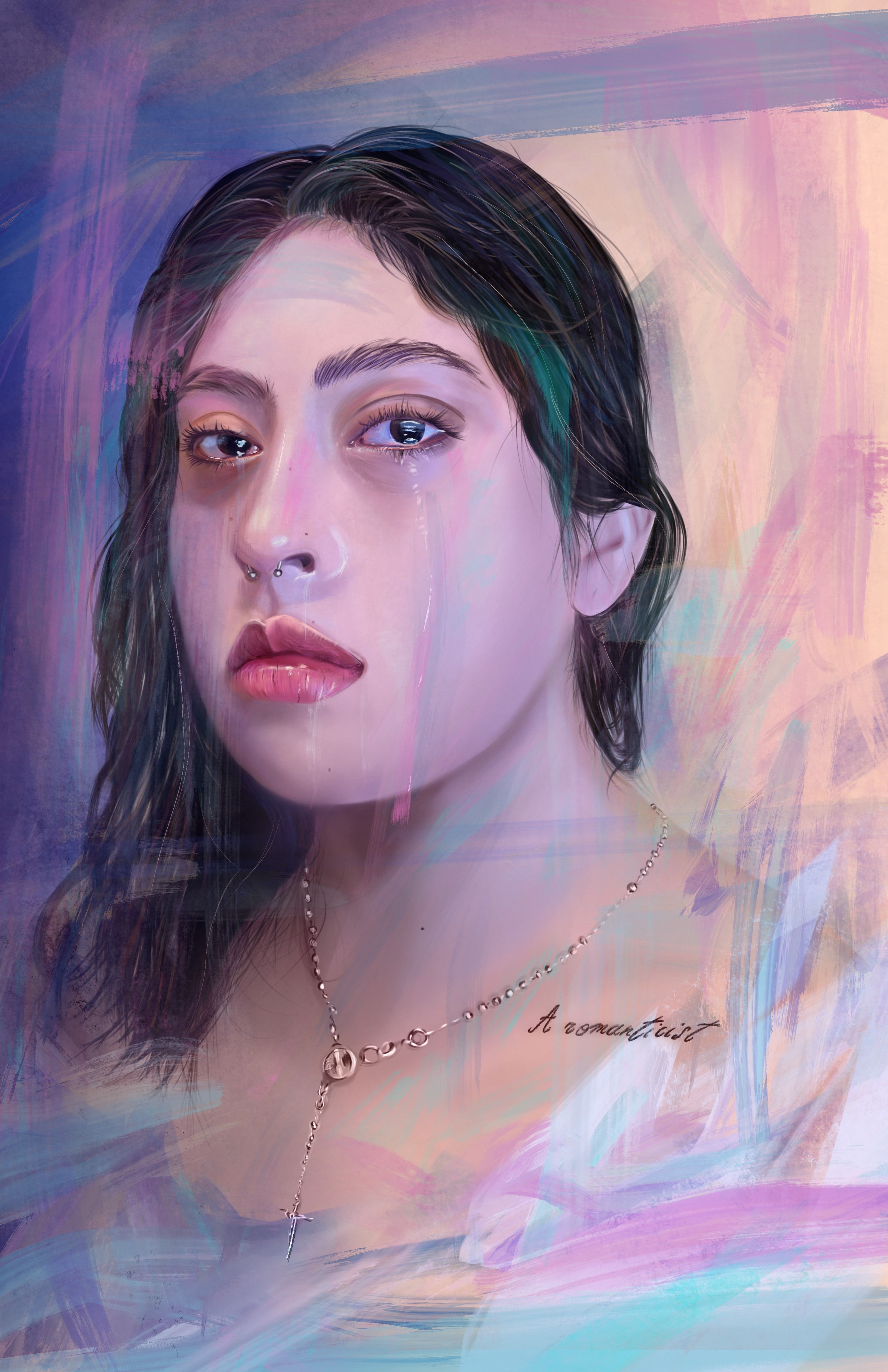 Angie Esparza. "Vulnerable". Digital illustration.
---
Jessie Howard: "A Wolk Village"
January 18 to March 2, 2023
Jesse Howard's work addresses the stigmas and societal constraints placed on African American men and women. Rich with symbolism and layered social references, he speaks to the legacy of activism, the current national news and social conflicts, and the disenfranchised living their everyday lives.
When one looks at the faces that he depicts, they often appear to be looking directly at you. In doing so, he directs you to acknowledge their presence. One can feel the anguish and frustration that African Americans endure.
---
Amie Sell: "At This Moment"
November 2 to December 3, 2022.
Artist Amie Sell created two site-specific installations for the SXU Gallery. One uses string; the other uses clock hands. Both installations invite the viewer to pause and consider our man-made concepts of time and to mindfully meditate on the importance of the present moment. Experimentation is at the heart of her practice. Using common materials to create temporary experiences and active, modular sculptures became important to her continued artistic expression after leaving school. Not having access to a conventional sculpture studio and heavy equipment led her to find inspiration and materials in dumpsters and alleys, grocery and home improvement stores, beaches and recycling centers. Our world is full of natural and manufactured objects that can be recomposed and experimented with to create new meaning and value.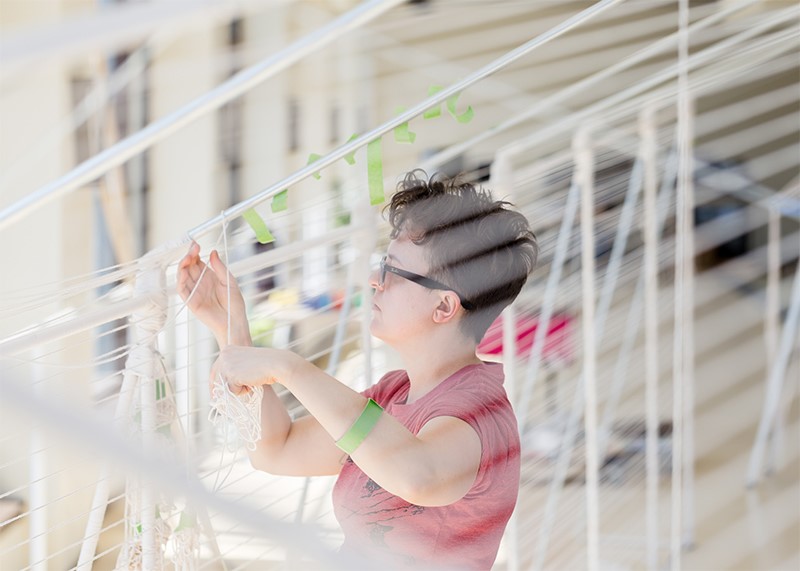 To view more of the past exhibitions, please visit the Art and Design Flickr page, SXU-ART.