Computer Science Department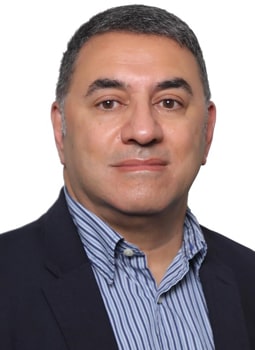 Message From the Director
Welcome to the Computer Science Department!
We are excited to welcome you to the Department of Computer Science at Saint Xavier University. Whether you are a new or returning student, we are thrilled to have you as a part of our vibrant and dynamic department.
Our Computer Science programs are designed to prepare students for careers and continued study in the rapidly changing computing field. Our programs encompass the theoretical and practical foundations of the computing discipline through two undergraduate majors and a graduate program.
The faculty is committed to innovative teaching techniques that enable students to learn vital computing concepts, develop practical and critical thinking skills and build an awareness of the social and ethical impacts of their work.
Programs of Study
The Computer Science Department offers a range of programs for undergraduate studies with a major and minor in computer science and a major in computer information systems. The Computer Science major emphasizes algorithmic thinking and problem-solving while in pursuit of a Bachelor of Science (B.S.) degree. The Computer Information Systems major offers an undergraduate curriculum of applied skills and concepts while pursuing a Bachelor of Arts (B.A.) degree.
Apply Now!
Please visit Admission's Apply Now page to find the appropriate application or request more information.