Campus Resources for Biology Students
Saint Xavier University has an ideal location for the study of biology.
The campus has its own spring-fed lake and the Palos Forest Preserves are within a few minutes drive. Moreover, the Lincoln Park and Brookfield Zoos, Morton Arboretum and Field Museum of Natural History provide local settings for field trips and classes.
The laboratory facilities at Saint Xavier University include the following resources for students:
animal facility.
a cadaver facility.
a greenhouse.
a light microscope research center.
In addition, Saint Xavier University is a member of the Reis Biological Field Station Consortium. Membership allows faculty the use of the station for field trips/courses and give the SXU student access to all summer field courses offered by any of the Consortium schools.
About
Ronald and Charleen Crean had two sons, both of whom are Saint Xavier University alums. One of their sons, Dr. Jason Crean, is now faculty in SXU's Department of Biological Sciences and co-directs the lab's activities. The inspiration and support of Ronald and Charleen led to the creation of this laboratory, and the work done here honors them and their loving dedication to science and the SXU mission and community.
Mission
Nutrition is as important to animals as it is to humans. Proper nutrients balance results in healthier animals, which leads to optimum lives. Most of today's animals live in close proximity to humans, whether they are livestock or pets. Society is becoming more and more involved in the welfare of the animals we keep. By studying and improving animal nutrition, we are improving the livelihood and longevity of all animals.

The main goal of our facility and department is knowledge. We want to obtain and distribute the knowledge needed to improve our field of study. We also want the public to understand the vast need for the knowledge obtained by our research, which is important if we are to continue to improve the overall health and quality of life for the animals we manage. By helping to educate all animal caretakers, we hope to support an ever-growing industry.
Animal Safety and Research Protocols
The Saint Xavier University Institutional Animal Care and Use Committee (IACUC) oversees all aspects of SXU animal care and use in programs for teaching and research. The President of Saint Xavier University has granted the Institutional Official the authority to appoint members to the IACUC. The IACUC reviews all animal use protocols, ensures compliance with federal regulations, inspects animal facilities and laboratories, and oversees animal training and educational programs. The IACUC serves as a resource to faculty, investigators, technicians, students, staff and administrators and provides guidance for conducting all animal use procedures with the highest scientific, humane and ethical principles.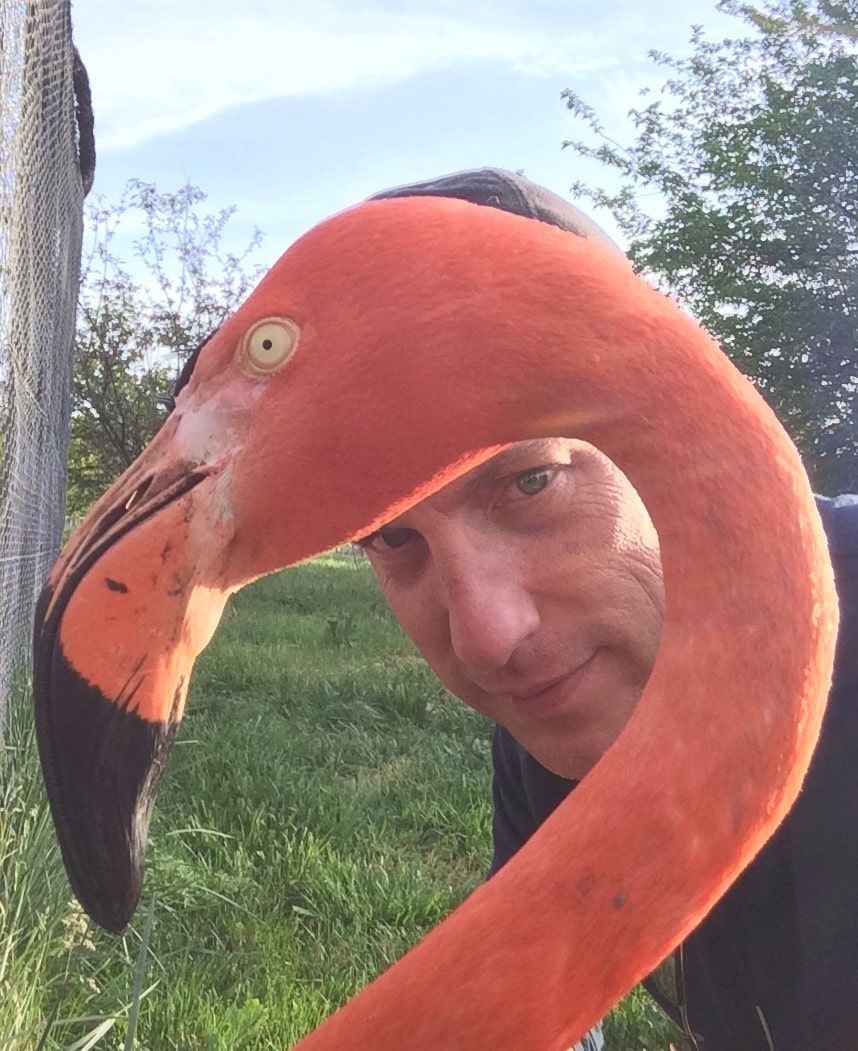 ---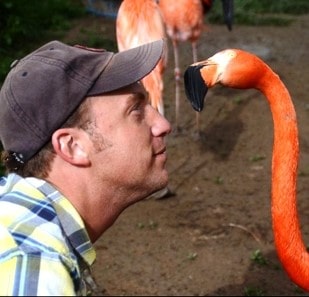 About the Lab Directors

Tatiana Tatum
Dr. Tatum is a cytogeneticist interested in toxicology and a broad range of research interests. Tatum's current research focuses primarily on four areas; nutrition, acute toxicology, ecological genetics and the scholarship of teaching and learning.

Jason Crean
Dr. Crean is a degreed biologist and science communicator. Crean often presents to educators across the country and acts as a consultant to schools, zoos and other institutions, including the Wildlife Genetics lab at Loyola Medical Center, Chicago Zoological Society and Chicago Nature Museum.
Staff
Curtis Feipel
Areas of Research
Comparative microbiome studies of avian species fed processed versus whole food diets.
Observing the effects of environment on the microbiome of avian species.
Potential toxicities in various food items.
Effects of environmental toxicants.
Photo Gallery
---