Research and Field Experiences
EXPLORE STEM students are involved in a variety of research and field experiences throughout the academic year.
All programs are funded by the National Science Foundation under Grant No. 1832511.
2023 Summer Research Fellowship
Selected fellows will participate in an 8-week summer research project of their choice, in collaboration with a faculty member. Students will spend the summer gathering valuable experience in research techniques, data collection, and critical thinking, all culminating in a presentation of a research poster at a Student-Faculty Collaborative Research Expo. Family, friends, and community members are welcome to join us at the Expo to see the interesting research and work fellows have done.
This is a prestigious opportunity for students. Not only will they obtain one-on-one training and mentoring from our skilled faculty, but they will develop leadership, planning, and collaboration skills. Participation in the EXPLORE STEM Fellowship is an excellent addition to a resume or curriculum vitae. Students in the past have also worked with external facilities as part of the research fellowship such as Daubert Cromwell Laboratory and Argonne National Laboratory.
Students will be given a $4,000 stipend for their participation.
Applications will be open early spring 2023 for summer 2023 fellowship.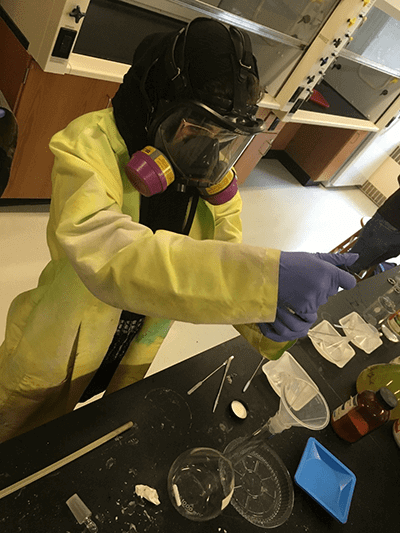 Natural History of the Vertebrates Field Experience
The EXPLORE STEM program offers students a $500 stipend for their participation in the one-week field lab experience at St. Louis University's Reis Biological Station. Students participate in a variety of biological activities such as seine fishing, canoeing, wild track searching and more. Interested students are encouraged to email Marina Martinez at marinamartinezFREESXU. For more information, please visit the Field Experience page.
Applications will be open early spring 2023 for summer 2023 trip.
Yellowstone Interdisciplinary Field Experience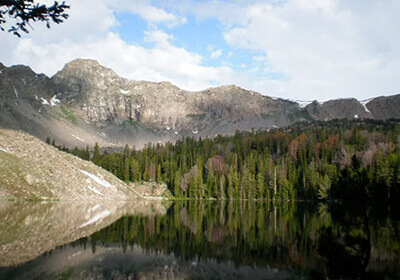 Visit Yellowstone National Park and learn all about the intricate works of the parks from biological, chemical, geographical and philosophical standpoints. In partnership with the official non-profit for Yellowstone National Park, Yellowstone Forever, students will experience the park like never before.
The EXPLORE STEM program does not want anyone to miss out on this incredible opportunity due to financial reasons. The experience normally costs an estimated $1,700 per student, but the NSF-HSI Grant (No. 1832511) will cover all costs. Students will only be responsible for a $75 fee. Open to all undergraduate STEM students at Saint Xavier University. Please email Marina Martinez at marinamartinezFREESXU with any questions.
Official excursion date: May 31 through June 5, 2023.
Applications are currently open and will close on January 23, 2023. To apply to this opportunity, please join the Explore STEM Canvas page.
This one-week field experience offers students the opportunity to visit Stepan Company, Ball Horticulture, Argonne National Laboratory, Daubert Cromwell Laboratory and more. Every morning, we will meet here at SXU to prepare for the day, then set off on daily field trips. Students will engage in personal planning and goal setting, resume development, and learn how to stand out during the interview process. They will be able to meet industry professionals and ask questions about paths to working in industry after graduation -- something on many students' minds as they end their undergraduate career here at Saint Xavier University.
Students will be given a $500 stipend for their participation.
Applications will be open early spring 2023 for the summer 2023 program.