Illinois' Registered Nurse Shortage Problem Addressed By SXU
Illinois continues to struggle with a registered nurse shortage. According to the Illinois Economic Policy Institute and the Project for Middle Class Renewal at the University of Illinois at Champaign-Urbana, Illinois will require over 19,000 new nurses over the next decade due to a rise in the older population. As such, employment of registered nurses is projected to grow faster than the national average for all occupations -- 12 percent through 2028, to be exact.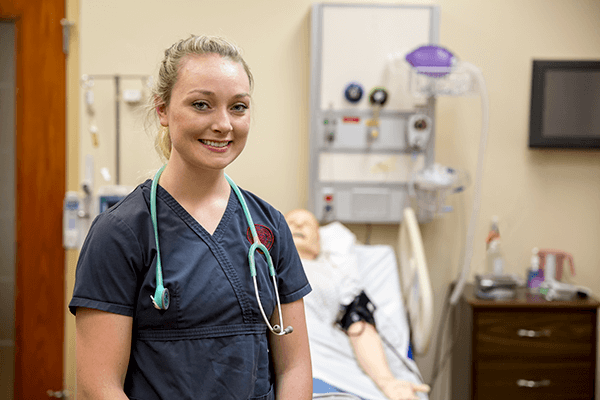 Earn your BSN in 15 months
Accredited colleges and universities across the state are working hard to combat this registered nurse shortage issue. Saint Xavier University (SXU) prepares nursing students to fill this workforce demand and contribute to the greater good of society through its Accelerated Bachelor of Science Nursing (BSN/ACC) program. Available through SXU's School of Nursing and Health Sciences, undergraduates will be able to complete their degree in 15 months. After passing the NCLEX-RN and obtaining state licensure, BSN/ACC graduates will be ready to begin their nursing careers, working at hospitals, nursing homes and other health care agencies within their respective communities and throughout the state of Illinois.
As part of SXU's BSN/ACC program, prospective nurses will have the opportunity to work with simulations in realistic health care environments on campus, in addition a variety of health care settings through clinical rotations. SXU works with Chicago-area hospitals, medical centers, home health agencies, and other settings to provide students the best opportunities to learn and get directly involved. Some of these clinical locations include: Advocate Christ Medical Center, Northwestern Medicine and specialty children's hospitals like Comer Children's, Ann and Robert H. Lurie and Hope. Find out which clinical location you will get your experience in.
The BSN/ACC program is a part of the University's commitment, not only to help with the nurse shortage, but also to promote lifelong learning and service for the common good by igniting compassion and respect for others within the community.
To learn more about SXU's ABSN program, please contact Mary Tiberg at tibergFREESXU or call 773-298-3179.
Request Information
Want to know more about graduate programs at Saint Xavier University? Please fill out the form below!
Loading...
Contact the Office of Admission