Can Nurse Educator Students Get Their Loans Forgiven?
According to the National Advisory Council on Nursing Education and Practice (NACNEP) (2020)1, America is in the midst of a crisis threatening the supply, education, and training of registered nurses (RNs) -- a severe and long-standing shortage of nurse faculty and clinical preceptors.

The NACNEP Has Previously Addressed the Nurse Faculty Shortage
The NACNEP's ninth report, published in 2010, identified several key factors affecting the supply of nurse faculty, including non-competitive salaries, high workloads, poor understanding and respect for the faculty role, and a lack of diversity in the nurse faculty workforce.
The report's recommendations spurred millions of dollars of investments from the Health Resources and Services Administration (HRSA) and other federal agencies, along with state governments and philanthropic organizations. However, the faculty shortage continues.
Nurse Facultly Loan Program
Saint Xavier University has partnered with HRSA to have oversight of their awarded Nurse Faculty Loan Program (NFLP) created to provide students enrolled in advanced education nursing degree programs who are committed to becoming nursing faculty nationwide. In exchange for completing up to four years of post-graduate full-time nursing faculty employment in an accredited school of nursing, the program authorizes cancellation of up to 85% of any such student loan.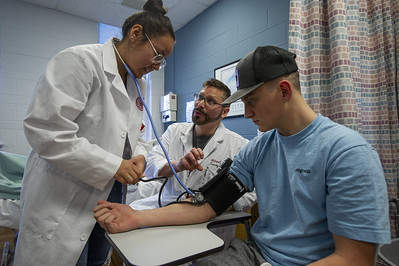 Want to know more about the Nurse Faculty Loan Program at SXU?
learn more
1. National Advisory Council on Nurse Education and Practice (NACNEP) Reports (Official Web Site of the U.S. Health Resources and Services Administration)