Post-Master's Certificate in Nursing: Clinical Leader
The Clinical Leadership (CL) Post-Master's Certificate Program is designed for registered nurses who already hold a master's degree in another nursing specialization and want to become eligible to take the Clinical Nurse Leader certification exam.
Learn more about the online Clinical Leadership Certificate program by contacting us at 773-298-3053 or graduateadmissionFREESXU.
What is a Clinical Nurse Leader?
Clinical Nurse Leaders focus on the improvement of quality and safety outcomes for patients anywhere healthcare is provided. CNLs have the opportunity and capability to address critical issues in healthcare delivery by advising, counseling, and mentoring other nurse practitioners at the point of care. CNLs also seek to improve patient outcomes by designing, implementing, and evaluating patient-care processes and models of care delivery.
The Clinical Leader role is becoming increasingly significant in the healthcare field and one of the most desirable professional nursing designations. According to a 2012 survey of Clinical Nurse Leaders conducted by the Commission on Nurse Education, 92% of respondents felt they were an important member of their interdisciplinary team and 87% felt valued as employees because of their specific CNL knowledge and skills.
Choose a Program Recognized for Excellence
Saint Xavier University is a Center of Excellence (COE) in Nursing Education as designated by the National League for Nursing (NLN).
To achieve COE status, a nursing school must demonstrate sustained excellence in faculty development, nursing education research, or student learning and professional development.
Currently, SXU is one of about 80 institutions in the United States to receive this distinction and one of eight schools to be re-designated four times.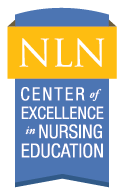 Request Information
Want to know more about graduate programs at Saint Xavier University? Please fill out the form below!
Loading...
---
Program Requirements
To apply to the CL Certificate Program, students must hold a Master of Science in Nursing degree and have a minimum of 3.0 GPA. Each applicant will be reviewed on an individual basis to determine which courses are necessary for the certificate based on previous coursework.
Required Core Courses include:
Epidemiology and Population Based Health Care
Advanced Pharmacology
Advanced Pathophysiology
Advanced Health Assessment
If students meet the requirements, they will need to complete four practicum courses, totaling 450 nursing practicum hours in order to receive the post-master's certification. Practicum experience allows students to apply clinical leadership theories to develop the real-world skills and advanced nursing knowledge needed to drive change in healthcare delivery.
Admission Requirements
Please view our admission requirements for more information on the application process and admission requirements.