Discover the Best MSN Track for You
Nursing is one of the fastest-growing careers in the United States
In addition to an expected increase in competition for open positions, a career in nursing not only requires dedication and compassion for patients, but the mental and physical strength to push through the unexpected.
Following up your bachelor's degree (BSN), licensure and any professional experience you may have with a Master of Science in Nursing (MSN) degree will not only help improve your career outlook in the field, but also further prepare you to face the unexpected with confidence.
Pick Your Track and Learn at a Top 5-Ranked University
With Saint Xavier University ranked No. 5 by U.S. News & World Report's 2023 Best Online Master's in Nursing, you can also be confident with where you'll earn your degree.
As you embark on a new challenge to continue your education, our online MSN program allows you to learn on your own time, all while continuing to work and develop your skills in the field.
With three tracks to choose from, which one you decide to take will depend on the career path you intend to follow and your long-term professional goals.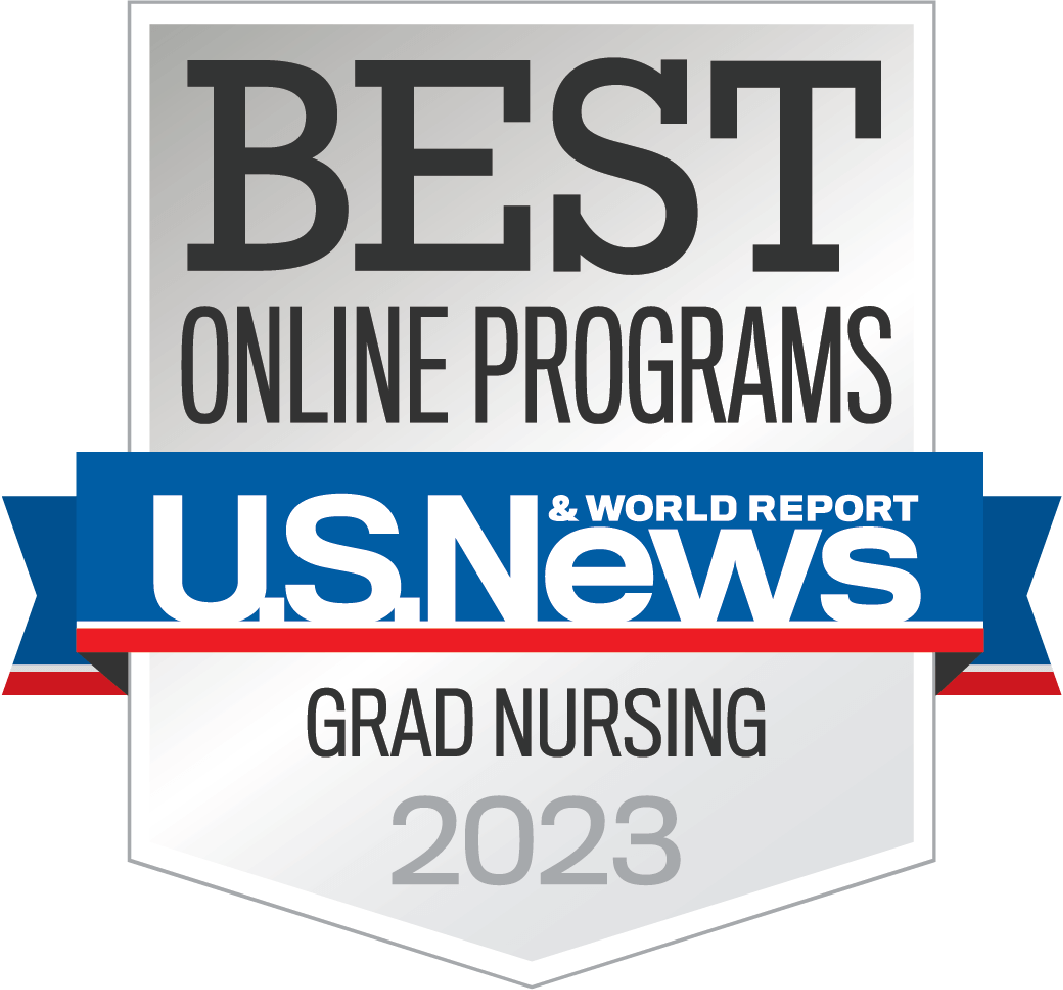 Top 5 in the Nation
U.S. News & World Report (2023)

Clinical Leadership
The Clinical Leadership track will have you focusing on developing leadership strategies to improve patient outcomes and reduce health care costs. In a professional clinical setting, you will function as a leader for the care of diverse specialty populations within the in-patient or public arena settings. As a graduate with clinical leadership experience, in certain positions you'll be able to earn more than $100,000 annually.

Nurse Educator
If you're looking to pass on the knowledge you've earned to future registered nurses, then the Nurse Educator track is a good fit for you. As you learn teaching theories and strategies, as well as classroom management and other important skills, you'll be able to help nursing students achieve their full potential. As an educator, you'll be able to help improve patient care quality and safety through instruction. Nursing educators can expect to earn $83,160 annually on average.

Family Nurse Practitioner
The Family Nurse Practitioner (FNP) track will prepare you as an advanced practice provider to deliver primary care services to individuals and families in a wide variety of settings, focusing on health promotion, disease prevention and more. As an FNP, you'll be nationally certified and recognized to work in all 50 states, providing care for diverse patients and their families in multi-cultural settings. In addition to a high annual average salary, occupational growth of 26 percent through 2028 is expected due to the United States' increasing elderly population. Learn more about the benefits in becoming a nurse practitioner in comparison to a physician assistant.