Center for Learning and Student Support
The Center for Learning and Student Support can assist with the following services:
Individual and group tutoring in content areas
Supplemental instruction in chemistry
Drop-in tutoring
Writing assistance
Study and writing skills workshops
Accommodations for students with documented
disabilities
Testing accommodations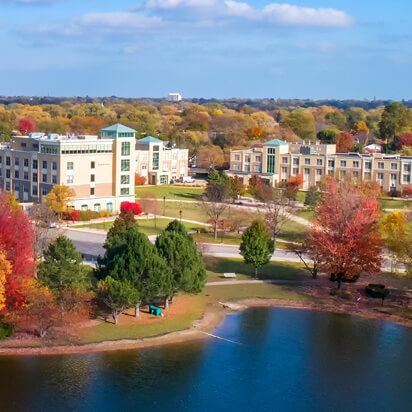 Office of Accessibility Resources
For military/veteran students who require accessibility accommodations while pursuing their education at SXU, the Office of Accessibility Resources offers the following:
extended time for testing
distraction reduced environment for testing
use of computer/word processor for written exams
use of Kurzwell 3000 for class assignments and reading tests aloud


priority registration
note-takers
books on tape
class assignments clarified and broken down into
The Student Success Program (SSP) is a federally funded program designed to increase the graduation rates of its participants. SSP assists and motivates students toward the successful completion of their bachelor's degree by offering the following services:
academic workshops
academic advising
personal and career counseling
academic monitoring
peer mentoring
laptop loaner program
special events
student leadership opportunities
The Student Success Program is open to Saint Xavier students who meet the following requirements:
citizen or permanent resident of the United States
first-generation college student (neither parent nor guardian has a bachelor's degree)
from a low-income family (as defined by the federal government)
documented physical, emotional or learning disability
Students who meet any of the above criteria are encouraged to apply. Please contact the Student Success Program at studentsuccessprogramFREESXU, or stop by room L-111. Best of luck at SXU!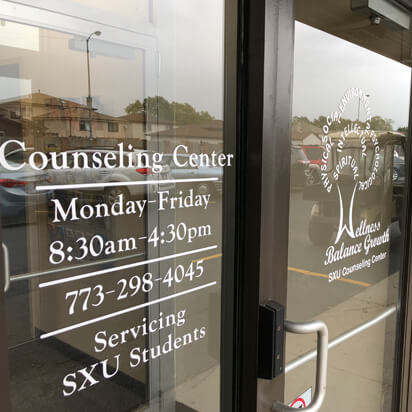 counseling center
The Saint Xavier Counseling Center is staffed by professional counselors licensed in the State of Illinois and is dedicated to the mental, emotional and developmental health of our students. We provide a thorough intake/triage assessment process to determine the needs of students seeking service. After this evaluation is completed, students may receive short-term, solution-focused counseling with a counselor in the Counseling Center, or will receive a referral for off campus services from an extensive network of providers. Where appropriate, referrals will be made in concert with the VA. If a referral is given, a counselor will help the student make the connection and provide follow-up to make sure the services are meeting their needs.

In addition, the Counseling Center has yearly confidential screenings for anxiety, depression and alcohol related issues.
center for success
Employers look for the entire "package" when selecting good candidates to fill their positions. In particular, they generally seek out candidates who possess strong skills in the areas of teamwork, discipline, time management, leadership, problem solving and communication. Candidates who have completed any amount of military service exhibit all of these characteristics. These qualities, coupled with the academic skills enhanced by a college education, truly give veterans a competitive edge in the job market.

Visit the Center for SUCCESS Veteran Student Resources page to learn more about all of the support provided to students.
SXU College-to-Career Expo: Held each semester, the fair brings a variety of organizations to campus to recruit SXU students and alumni.

Workshops and Programs: Topics include Major/Career Choice, Résumé and Cover Letter Writing, Networking Skills, Internship/Job Searching, and Interviewing Techniques.




Resumes Walk-ins: Students and alumni can visit L-208 for quick questions and résumé reviews without an appointment every weekday from 9 a.m. to 4 p.m.