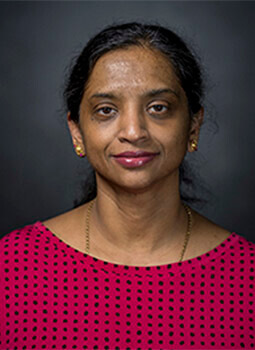 FACULTY AND STAFF
Sharada Buddha
| | |
| --- | --- |
| Title: | Associate Professor |
| Office: | Warde Academic Center |
| Phone: | 773-298-5242 |
| Email: | buddha@sxu.edu |
| Department: | Chemistry |
---
Biography
Sharada Buddha, Ph.D., enjoys research projects that are focused on natural products of chemistry for medicinal uses. Bioactivities of these extracts are evaluated for anti-oxidant and anti-inflammatory activities. The evaluations in most cases utilize analytical and enzyme assays.
---
Student-Faculty Collaborative Research
In student-faculty collaborative research, students will learn research methodologies, proper lab techniques and various analytical and spectroscopic techniques. Students should have completed general and organic chemistry courses before joining research. They can participate in research during any semester, but must dedicate three to six hours per week in fall and spring semesters and 15 to 20 hours per week in the summer.