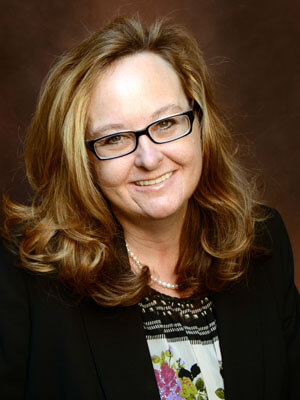 FACULTY AND STAFF
Julie Reinhart
| | |
| --- | --- |
| Title: | Professor |
| Office: | Warde Academic Center |
| Phone: | 773-341-5030 |
| Email: | jreinhart@sxu.edu |
| Department: | Education |
---
Biography
Julie Reinhart earned her Ph.D. in instructional systems technology with a minor in educational psychology from Indiana University in Bloomington. She also has a master of education degree in curriculum and instruction from the University of Illinois at Urbana-Champaign. Prior to joining the Saint Xavier faculty, Reinhart was an associate professor in the Library and Information Studies at the University of North Carolina at Greensboro and an assistant professor in the Curriculum and Instruction: Instructional Technology program at North Carolina A&T State University in Greensboro.
Reinhart is interested in using the power of research, science and technology to improve learning and knowledge construction.
---
Education
Ph.D. in Instructional Systems Technology
Indiana University
Master of Education in Curriculum and Instruction
University of Illinois at Urbana-Champaign
Areas of Specialization
Instructional Technology
Educational Psychology
Curriculum and Instruction
Quantitative Research
---
Courses Taught
Educational Psychology
Child Growth and Development
Introduction to Research
Educational Research Design and Development
Action Research in Practice
Action Research Project I
Action Research Project II
Data Driven Decision Making
Technology for Educators
Foundations of Educational Technology
Emerging Technology Trends in Education
Tests and Measurement
Assessment of Instruction and Learning
---
Presentations/Publications/Productions
Robinson, R. & Reinhart, J. (2014).Digital Thinking and Mobile Teaching: Communicating, Collaborating, and Constructing in an Access Age.Denmark: Bookboon.
Reinhart, J., Thomas, E., & Toriskie, J.M. (2011). K-12 Teachers: Technology Use and the Second Level Digital Divide.Journal of Instructional Psychology, 38(4), 181-193.
Reinhart, J. & Lundin, J. (2011). Using Mobile and Research-Based Technologies in the K-8 Math/Science Curriculum: The xSTEM Framework. Association for Educational Communications and Technology:Selected Annual Proceedings, 34(2), 441-443.
Reinhart, J. (2010). Graduate Students' Communication Practices and Perceived Sense of Community: An Examination of Information Sources.Quarterly Review of Distance Education, 11(4), 223-238.