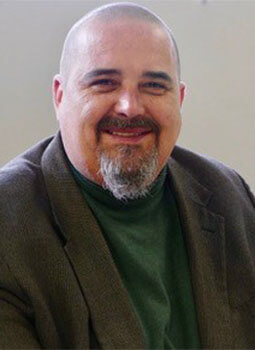 FACULTY AND STAFF
Arthur Morton
| | |
| --- | --- |
| Title: | Associate Professor |
| Office: | Warde Academic Center |
| Phone: | 773-298-3779 |
| Email: | morton@sxu.edu |
| Department: | Philosophy |
---
Biography
Arthur L. Morton's primary philosophical interests center around what is required of us to have an "adequate" understanding of ourselves and the world we inhabit. He has a deep interest in questioning the limits of of our understanding how such a skeptical stance may inform and improve our lives.
---
Courses Taught
PHIL 200: Ethics
PHIL 201: Theories of Knowledge
PHIL 210: Logic and Argument
PHIL 290: Introduction to the Philosophy of Science
PHIL 291: History and Philosophy of Science
PHIL 293: Philosophy of Mind
PHIL 294: Philosophy and Cognition
PHIL 306: Early Modern Philosophy
PHIL 309: Contemporary Philosophy
PHIL 376: Studies in Early Modern Philosophy
Areas of Specialization
Early Modern Philosophy
History and Philosophy of Science
Philosophy of Mind
Cognitive Science
Contemporary Analytic Philosophy
Ethics/Moral Philosophy
---
Presentations
"The Science and Philosophy of Compassion," with Dr. Rick Monzon. Saint Xavier University, October 2014
"Philosophy in the Hay"-Commentary. Mid-south Philosophy Conference: Memphis, March 2011.
"Re-analyzing Belief-contents"-Commentary. Mid-south Philosophy Conference: Memphis, March 2011.
Publications
Review of "Hume's Skeptical Crisis," International Journal for the Study of Skepticism, 2013
"Hare, Robert (1781-1858)," Encyclopedia of American Enlightenment, 2012
"Hume's Newtonian Image of Science," Annales Philosophici, 2011
With Marcella Russo, "Is the Feeling Mutual?" Contemporary Philosophy, 2011
"Hume, Representation, Realism and Linguistic Cognition," 35th Hume Society Conference Proceedings, August 2008.