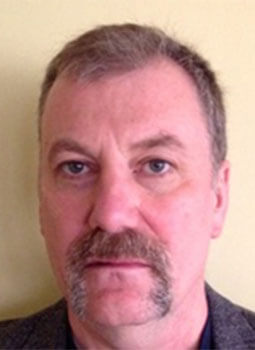 FACULTY AND STAFF
Thomas Thorp
| | |
| --- | --- |
| Title: | Professor |
| Office: | Warde Academic Center |
| Phone: | 773-298-3442 |
| Email: | thorp@sxu.edu |
| Department: | Philosophy |
---
Biography
My current research and teaching spans two areas of political philosophy: the archaic Greek origins of democracy, and the wilderness roots of contemporary American politics. I also study wolves (canis lupus) and in particular the human response to wolves. Several of my recent publications draw upon fieldwork I've conducted in areas where wolves have recently returned, in the Yellowstone area and the Savoie region of France.
I am the founding director of the undergraduate fieldwork program The Yellowstone Project.
---
Areas of Specialization
Contemporary Continental Philosophy
History of Political Philosophy
Ancient Greek Philosophy
Environmental Philosophy
Kant and Late Modern Philosophy
Homer
---
Courses Taught
HONOR 151: Honors Philosophy
HONOR 235: Philosophy and Literature
HONOR 320: Science and Philosophy in the Yellowstone
PHIL 140: The Examined Life
PHIL 242: Philosophy in the Yellowstone
PHIL 265: Political Philosophy
PHIL 304: Ancient Philosophy
PHIL 307: Late Modern Philosophy
---
Presentations
"Historicizing Wolves," annual meeting of the International Congress on Medieval Studies, Kalamazoo, MI, 12 May 2018
Author Book Session: "The Iroquois and the Athenians" with co-author Brian Setiz, presented to the Pacific Continental Philosophy Association, Sitka, Alaska June 30 - August 9, 2016
"Diabainō: Crossing Over and Standing Firm in the Phaedrus." CUNY Symposium on the Phaedrus, City College of New York, New York City, 19 March 2016
"The Ends of Man: Continental Philosophy in the Anthropocene" International Society for Environmental Ethics, bi-annual joint meeting with IAEP, Christian- Albrechts-University, Kiel, Germany, 24 July 2015
"Homer in Iceland: Gathering the People" annual meeting, Comparative and Continental Philosophy Circle, University of Iceland, Reykjavik, Iceland, 15 May 2015
"Biting Wolves." annual meeting International Association for Environmental Philosophy, New Orleans, LA, 26 October 2014
Publications
Brian Seitz and Thomas Thorp, The Iroquois and the Athenians: A Political Ontology. Rowman and Littlefield, Lexington Books, 2013.
"The Place of Judgment." In a Festschrift volume in honor of Edward S. Casey, edited by Brian Schroeder (forthcoming).
"Moving Wolves." In Being in Transit: Philosophical Reflections on Travel. Edited by Ron Scapp and Brian Seitz. New York: Palgrave/Macmillan (forthcoming)
"'til human voices wake us: the aporia-fish in the Meno." In Plato's Animals, (60-76). Edited by Michael Naas and Jeremy Bell. Bloomington: Indiana Univ. Press, 2015
"Eating wolves." In Environmental Ethics, Old World and New World Perspectives in Environmental Philosophy (175-198). Edited by Martin Drenthen and Jozef Keulartz. Berlin: Springer, 2014
"Solon on the origins of Class" in Living with Class. Edited by Ron Scapp and Brian Seitz. New York: Palgrave MacMillan, 2013